HENDRICKS, Minn. – When three friends — farmers Gary Johnson and Ron Rybinski, and tech-savvy Jay Nelson — wanted to do something for their community, they came up with an unlikely idea. They would open a movie theater.
"We thought it would be the best addition to our town," Nelson said.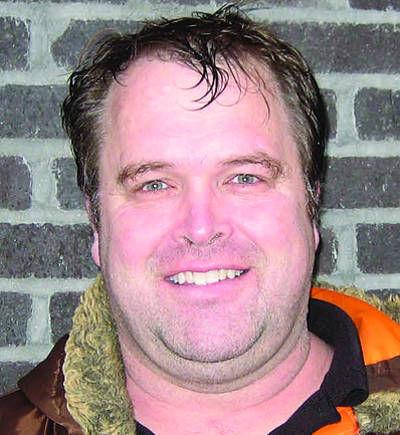 Their town is Hendricks. With a population of 700, it is the second smallest town with a movie theater in Minnesota. The Red Barn Theater opened in December 2014.
They purchased the dilapidated building that originated as a movie theater in 1938 but closed in 1972. After having housed various businesses, it was vacant and in disrepair, a main street eyesore.
"The building was for sale," Johnson said. "Jay talked us into throwing in some money and we bought the building."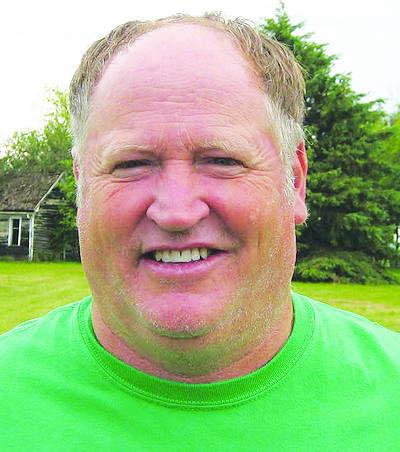 That's when the real work began. The other two looked to Rybinski to lead the construction. With the help of volunteers, the interior was gutted. Underneath the subfloor they found the original sloping concrete floor.
"The only existing part of the theater was the concrete sloped floor, and the stage was intact," Rybinski said. "Other than that it is basically new construction."
They hired a few contractors to help on major projects, but did as much as they could on their own.
It is not a re-creation of the old theater. They named it "Red Barn" to reflect the rural setting, and the lobby décor suggests walking into a barn.
"The old theater didn't have much of a concession area," Johnson said. "Everybody tells me you just walked in the door and there was a popcorn popper."
Johnson laid out a design for a larger concession area and two accessible bathrooms. Nelson, the computer guy, put together the completely automated projection room. Rybinski supervised construction and built cabinets behind the concession stand counter, which they got from a store in Brookings, S.D.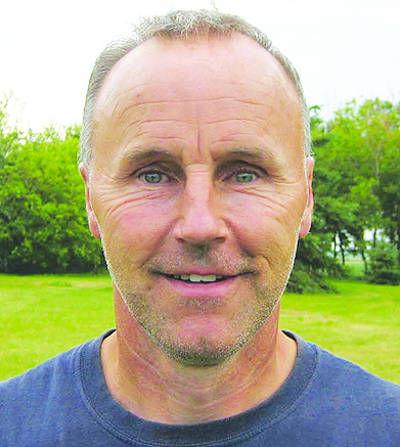 After hauling in seats from an old theater in Wisconsin, they decided their quality wasn't up to what they were developing, so they got newer ones from a closed theater outside of Ferguson, Mo.
They all put in a great deal of time and effort, and their money. They borrowed some from the bank, but Rybinski said they haven't had to add any extra money other than their original start-up costs.
It's all paid off. They have an attractive 132-seat theater which improves Main Street and adds family entertainment to the small town. They started three years ago with weekend shows — Friday, Saturday, Sunday. They've since added Monday and Tuesday to the schedule.
Community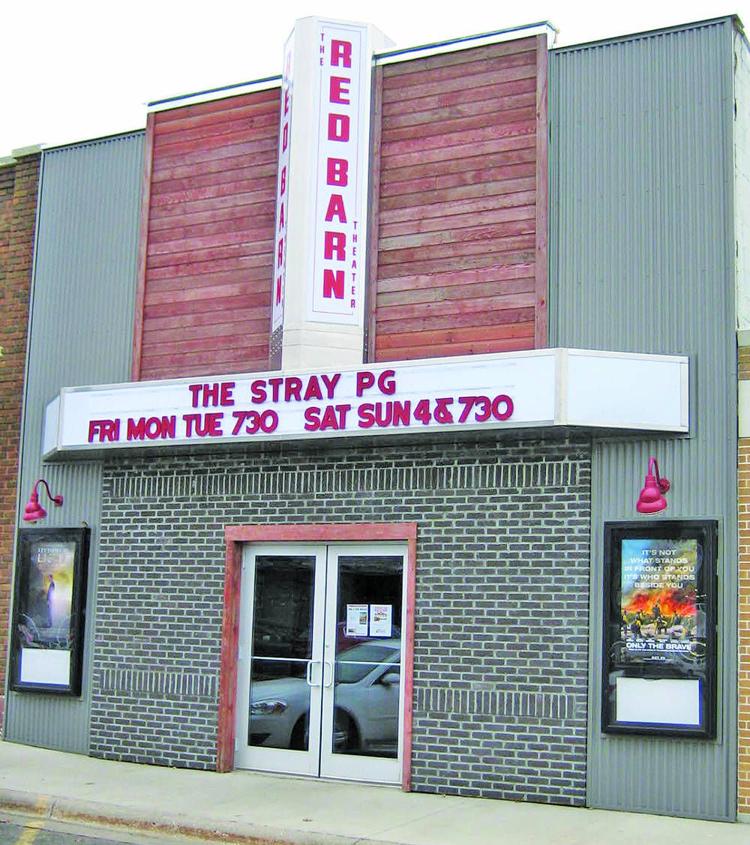 They wouldn't have started this project if they expected it to fail. All three said their goal was to break even. But from the outside, their success looks as far-fetched as the original idea.
"We didn't have a detailed plan on anything," Rybinski said.
Indeed, what did this trio know about running a movie theater?
"Nothing," Nelson said. "Zero. It ended up being a blessing."
Instead of doing what everyone else was doing, they devised what would work for their community. In fact, Nelson said, they don't want it to be "a place to watch a movie." They want their guests to have an enjoyable experience.
Nelson said they go overboard to get feedback and suggestions from the community in choosing the movies that are shown. This feedback determines most of the choices. Besides keeping ticket and concession prices lower than area theaters in larger towns ($6 tickets for adults, concessions starting at $2), he said they can do things larger theaters can't.
They have held special showings for families with autistic children. They have posters and other giveaways for the kids. Nelson told of a foggy night when a busload of people coming from a neighboring town called to say they were going to be late. With the agreement of those already in the theater, they delayed the showing about 15 minutes.
"One of the biggest components of this whole project was nailing the popcorn recipe," Nelson said. "Without that, I think we fail."
But they haven't failed. He said a lot of families are excited that they can come to a movie and also afford pop and popcorn. Occasionally someone stops in just for popcorn.
The three owners and their families run the theater. With a programmed digital projector that even turns lights on and off, and by selling tickets at the concession stand, they've eliminated two positions and are able to staff it themselves. They've turned to extended family and friends to fill the volunteer positions when needed.
Community involvement is not new for these three. Since Nelson moved back to Hendricks in 2010, he has served a stint as mayor, and has helped revive his country church. Johnson and Rybinski have served on the school board. Rybinski led the effort and did much of the work to upgrade the town's softball field. Johnson built a machinery repair shop on his farm just outside of town, but when his wife, a gymnastics coach, needed a permanent location to coach and teach and hold meets, he converted it to a gymnastics gym. The machinery sits outside.
"Everyone in town does a significant amount of community service," Nelson said. "This is our contribution."
Though there has never been a clear division of labor — everybody helped where they could — Johnson said they all have their unique contributions. He said Rybinski supervised the construction and is the bookkeeper. Being a cabinetmaker, he is a detail person.
Nelson is the digital guru, Johnson said. He handles all the contracts, scheduling, and marketing, and creates all the on-screen ads, including some entertaining vintage drive-in commercials. He has also created an on-screen game to entertain patrons prior to the movie.
"Sometimes I just supply some bodies to work (at the shows)," Johnson said.  
But Nelson disagreed, saying Johnson has the creative impulse. He designed the lobby and is full of ideas. One also gets the impression that Johnson supplies a lot of the enthusiasm.
"I love farming, but I like doing creative things, being around more people," Johnson said. "Some days I think I may have the weediest crop because I'm always behind somebody else, but that's OK, the kids are growing up fast."
All three spoke of great support from the community. Some people have donated labor and money to the cause, and once-in-a-while moviegoers say "keep the change," which may amount to a few dollars.
"We knew the chance of this being successful was limited, but we thought it was the right thing to do," Nelson said. "We've been very satisfied. Our goal was to break even and we're just a little bit above that."
They save a little money by not advertising except through their Facebook page. This also allows them to be flexible, like holding over a popular movie or adding an attraction on short notice.
Though it was a long shot, this trio of community supporters has brought a movie theater back to Hendricks that this December celebrates its third anniversary. They did it without any movie theater experience.
"No Hollywood experience," Johnson said with a smile. "Just Hollywood looks."
Any community feedback on that statement?
Movies are shown at 7:30 p.m. Friday through Tuesday, plus Saturday and Sunday matinees at 4:00. Movie schedule is at www.facebook.com/HendricksRedBarnTheater.