NORTH MANKATO — First-term North Mankato City Councilman Jim Whitlock retained his seat after a recount of the Nov. 3 race was completed Friday.
The recount was requested by challenger Nancy Goodwin after initial tallies showed she lost the race to Whitlock by just 17 votes.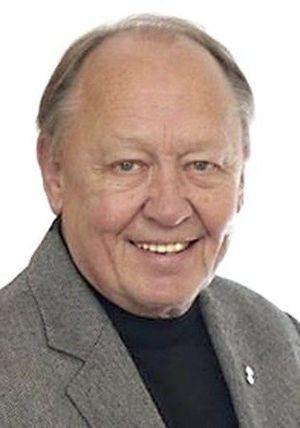 After the recount, Whitlock's victory margin was 18 votes.
The recount concluded with Whitlock garnering 3,061 votes and Goodwin with 3,043.
While Whitlock and Goodwin were allowed to watch closely as the ballots were viewed by the judges, both mostly sat at a distance watching the recount.
North Mankato City Clerk April Van Genderen oversaw the recount, which was done by eight judges. Four were North Mankato staff and four Nicollet County staff, who were trained on how to conduct the recount.
The judges first went through all ballots by hand, putting those for Goodwin in one pile, those for Whitlock in another pile and those in which neither of the two candidates got a vote in another pile. Because North Mankato council seats are all citywide, voters also could have voted for both Goodwin and Whitlock, so those ballots were put in yet another pile.
After all the piles were completed, they were put in groups of 25 and all the ballots were counted by hand, with each candidate having the opportunity to challenge any ballot if they believed it wasn't clear what the intent of the voter was.
During the recount, done in the basement of the Health an Human Services building in St. Peter, Goodwin said she didn't expect the recount would change the outcome but felt compelled to ask for one with the margin so close.
Whitlock said that if the close vote had gone the other way he, too, would have requested a recount.
There were four candidates running for two council seats.
Incumbent Billy Steiner was the top vote-getter with 3,632 votes, followed by Whitlock, then Goodwin. Challenger Matt Peterson had 2,890 votes.
There were also 49 write-in votes.