When the years of wedded bliss added up precisely to 1,000, Diann Ward recounted three times.
The outreach and sales director for The Pillars of Mankato was compiling some Valentine's Day-inspired stories about the couples who reside at the senior community that opened in Mankato last year. She discovered that her couples have collectively been married 1,000 years.
"I couldn't believe it," she said, until the recounts confirmed the sensational figure.
Jim and Ermalee Menk hold the crown as the community's longest married couple. They have celebrated 72 anniversaries.
The pair's memories of how their courtship unfolded have faded after all those years.
"I don't have the foggiest idea," Jim, 93, responded as Ermalee, 92, laughed and nodded in agreement when asked about their first date. "That was a long time ago."
They can recall they met after Jim returned from serving as a Naval mail carrier at Pearl Harbor and aboard an aircraft carrier during World War II.
They wed in a quiet ceremony in 1947 and didn't get a honeymoon because they needed to get back to work — Jim as a construction contractor and lumberyard manager and Ermalee as a bookkeeper.
They made up for the missed honeymoon many times over with travels later in life, including trips to Hawaii for their 25th anniversary and Ireland for the 50th. They haven't yet decided where to go for their 75th anniversary.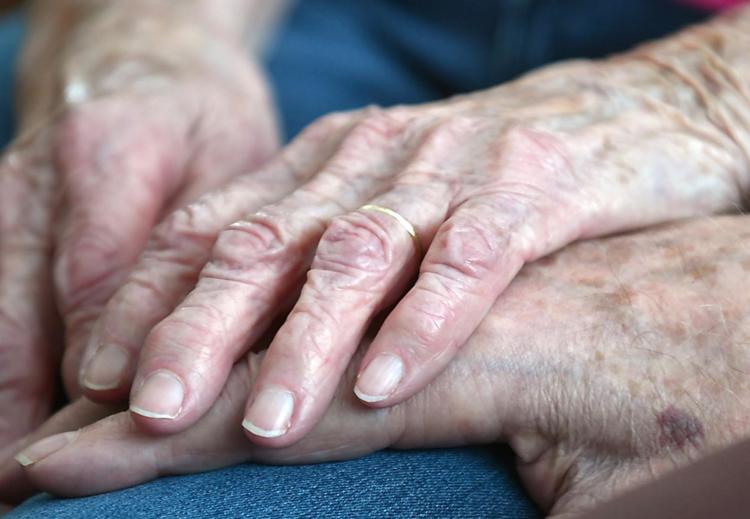 The Menks don't celebrate Valentine's Day with any grand gestures or gifts.
Jim recalled one early Valentine's Day stopping to buy roses for his new bride but leaving empty-handed after discovering how much they cost. He didn't hide the decision from his bride. In the early years the dollars were needed for essentials and in later years they had other priorities, such as travel and spoiling their grandchildren.
Neighbors Rolly and Zada Utzinger and Keith and Claudia Eisberg had similar views about Valentine's Day. There might be flowers and a dinner out but nothing extravagant for the couples, who have been married 68 and 63 years, respectively.
"We keep it pretty low key," Rolly said.
"It's the little things that matter more," Claudia said.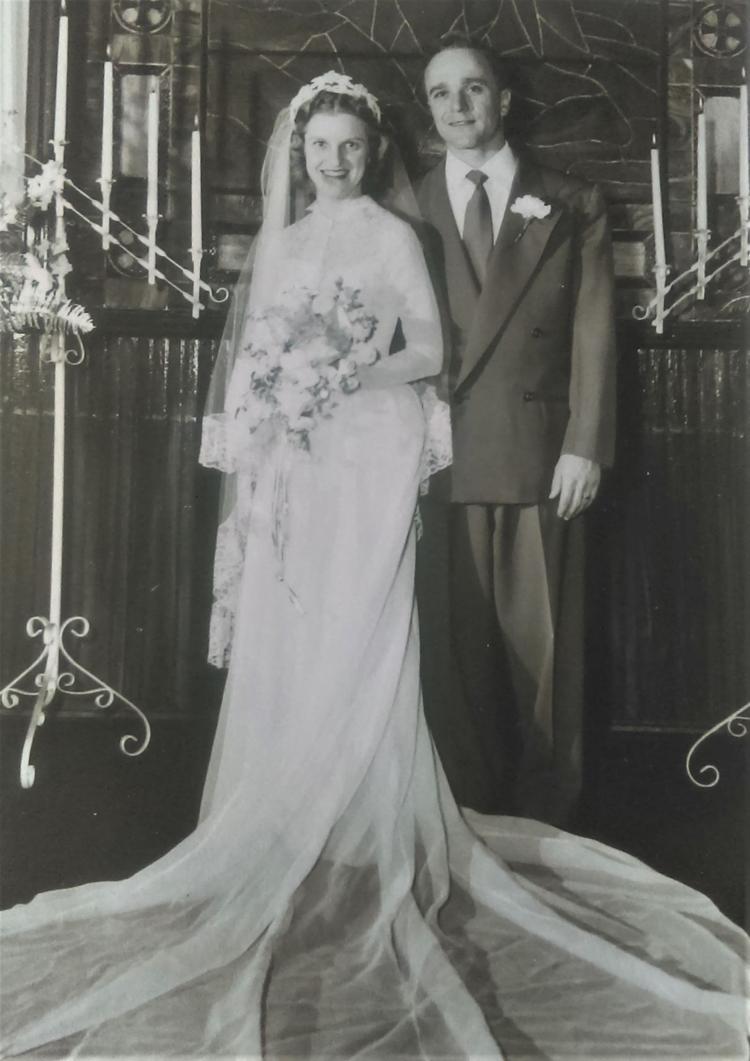 Rolly and Zada, both age 90, met at Westmar College in Iowa, married in 1951 and were soon after separated by military service. Rolly enlisted in the Navy to avoid being drafted into a less favorable post during the Korean War.
He served nearly four years as an air intelligence officer, during which he had several deployments lasting up to six months at a time. A career in education followed, retiring as an assistant superintendent for Mankato Public Schools.
Keith, 86, and Claudia, 83, also met at college.
"This beautiful girl walked in and sat beside me and that was it," Keith recalled of the first time he saw his future bride in an English class at Valparaiso University.
Claudia didn't as immediately take notice of her classmate, who had recently returned from service in the Korean War.
"He was just persistent. He wore me down," she said.
But it was Claudia who finally asked Keith out on their first date: tobogganing down a golf course hill.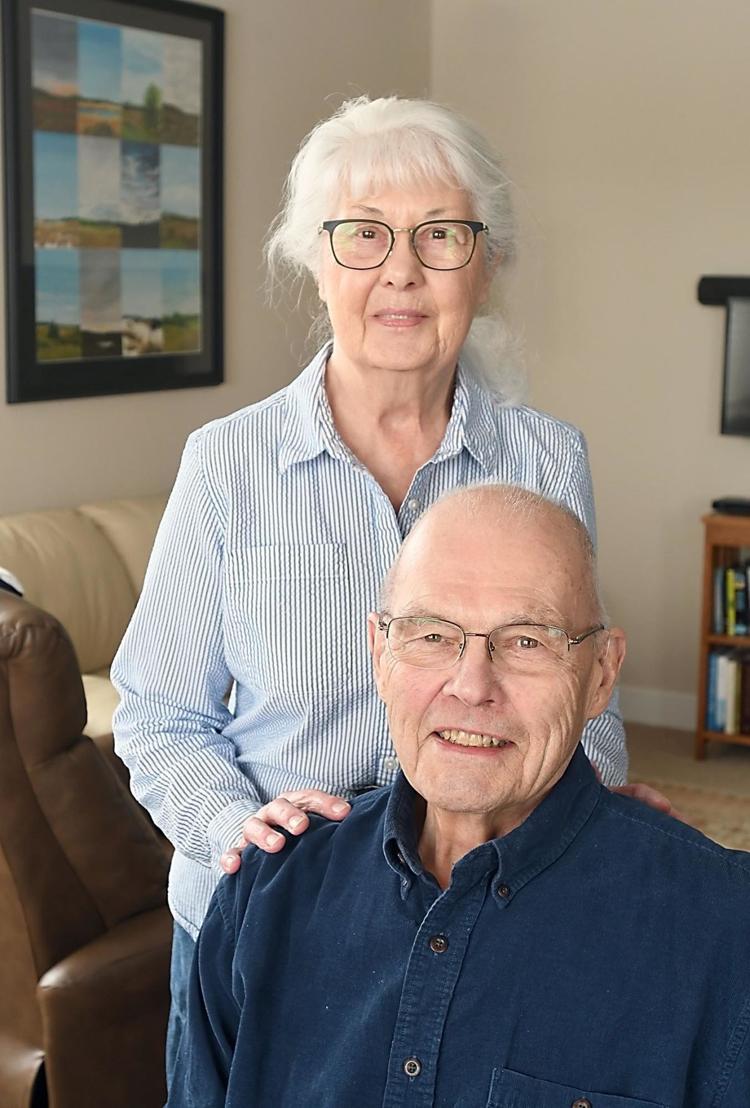 They married just a few months later and Keith worked for over 30 years as an engineer for an air-conditioner manufacturer.
"Our lives were pretty boring, but I wouldn't change any of it," Keith said.
For lovebirds hoping to reach as many anniversaries as they have celebrated, the three couples have a few words of advice:
"You both have to have a good sense of humor. You can't be too serious about anything," Ermalee said.
"Take time to get to know each other. Make sure you are compatible," Rolly said.
"It's a challenge. You have to be committed," Claudia said.
All three couples noted the importance of compromising.
"You both have to give if you're going to get along," Ermalee said.
"Disagreements are inevitable. You just have to be able to compromise," Rolly said.