MANKATO — A group of business students at Minnesota State University has been adding to book learning by building their own company.
They created True North Essentials and will be selling their products at a kiosk at River Hills Mall with profits going to the Greater Mankato Area United Way.
Frank Kimlinger, a senior in construction management and the CEO of True North Essentials, said he and the other 17 students in the company learned a lot since starting the class project in mid-January.
"The biggest lesson I learned is to have a concrete goal but be really flexible. There were a lot of unknowns we had as we went."
MSU's Integrated Business Experience class built True North from the ground up, coming up with an idea, partnering with the United Way, creating a business plan, applying for a loan from United Prairie Bank and overcoming some challenges with logos and shipping costs.
They will be selling their five products — beach towels, beach tote bags, can coolers, mesh hats and water bottles — during mall hours this Friday through Sunday as well as April 30-May 2 at the pop-up kiosk outside JCPenney, H&M and Bath & Body.
Barb Kaus, CEO of the United Way, said the class approached them as they were seeking a nonprofit to partner with. Beyond getting their bank loan, True North needed financial support to set up the kiosk.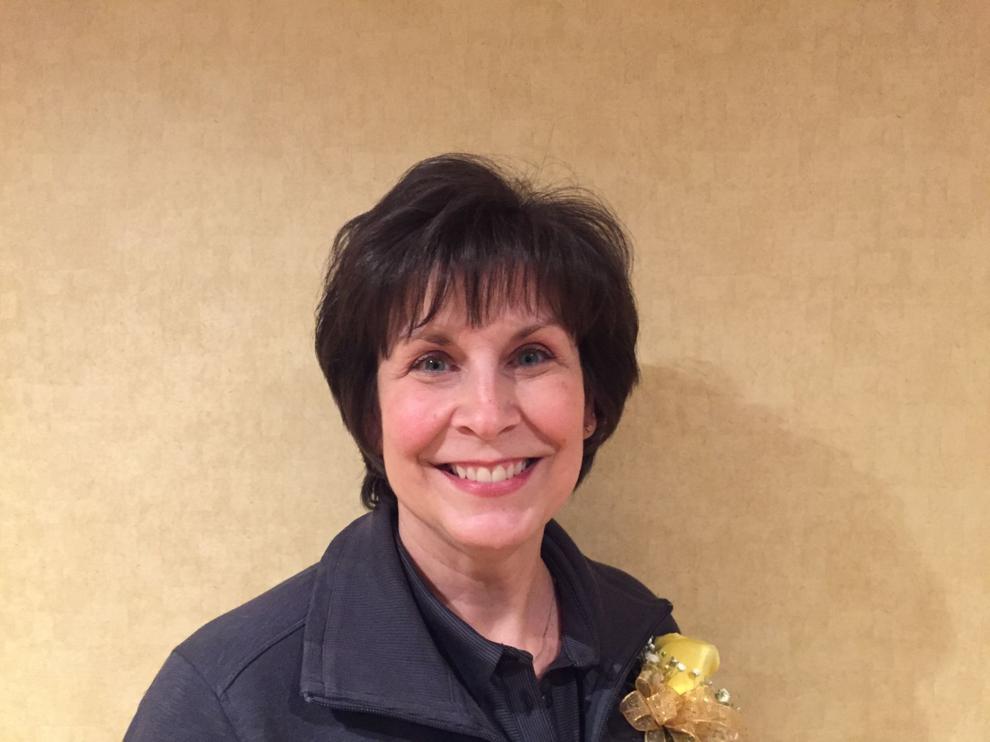 "We really embrace it as an opportunity to work with a student organization. We partnered with one of our donors to make it happen. They had the idea for a pop-up shop but didn't know how to go about it or the resources to do it. We said, 'We can help with that,'" Kaus said.
Longtime United Way supporter Steve Weisbecker, owner of Lloyd Management, donated to the student group to cover costs of renting the kiosk and some other expenses.
"I'm always interested in entrepreneurship, people generating new businesses. These students get hands-on experience before they graduate. Book learning is one thing, but the school of hard knocks is another," Weisbecker said.
Lessons learned
Kimlinger said their first change of course came after they picked a logo they liked that was done by a graphic designer.
But an adviser warned them the design may be too busy and intricate and would cost too much for printing and stitching onto products. So the company went with a cleaner, simpler design.
"Another big lesson was our shipping costs." The students originally decided to go with flat-rate shipping.
But Kimlinger had an inside expert who said there was a cheaper way. "My dad is a mailman in St. Paul. He told us weighted shipping would be cheaper for us."
Because many of their items are relatively light, the weighted shipping saves a lot. "So some of them are maybe $3 to ship rather than a $10 flat rate."
When it came to sourcing their products, the student company turned to Creative Ad Solutions in North Mankato. The company orders the products and then makes labels or stitches in the True North logos.
"It was nice working with a local company," Kimlinger said.
The business got a $4,500 loan from United Prairie Bank, which mostly covers inventory costs. They started selling products online a couple of weeks ago (Facebook: True North Essentials).
"The orders are coming in pretty steady. And I think we'll sell out at both pop-up stands," Kimlinger said.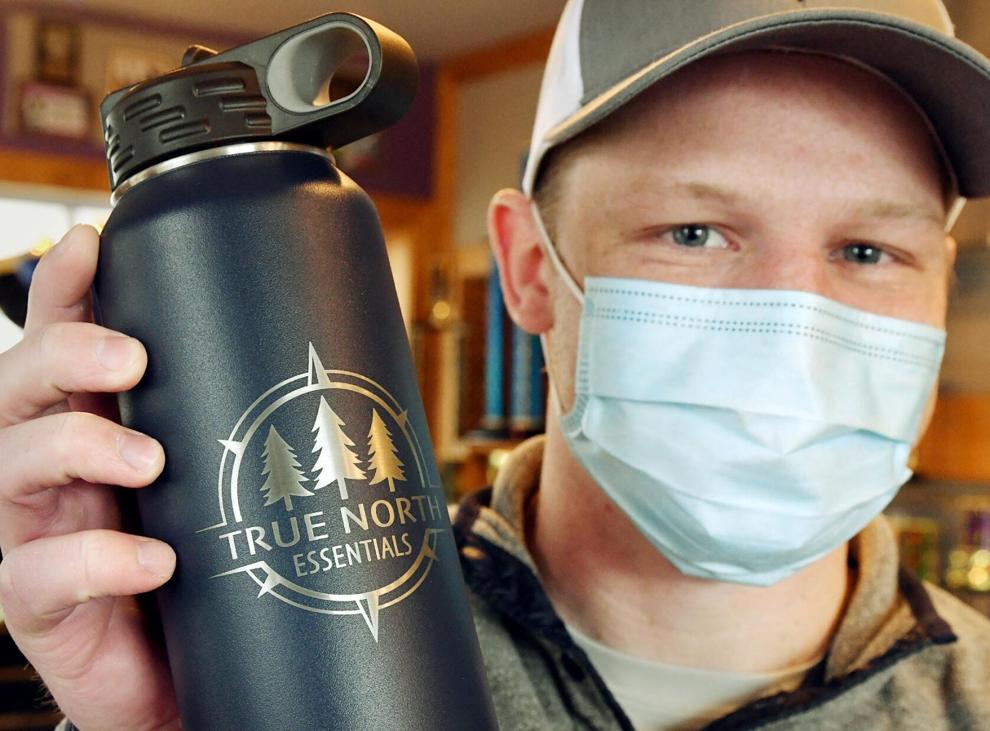 "We want to raise awareness about United Way and hopefully get our customers to feel a sense of satisfaction by knowing their money is going towards a good cause."
Because of the pandemic and many students doing classes online from their home, the students have built their company using Zoom calls.
And True North can truly be called an international company. "One of the students is in Switzerland," Kimlinger said.
About half of the students in the class are in Mankato while the other half are at home in neighboring states.
Nonprofit support
Kaus and Laura Murray, communications and marketing director at United Way, said they've worked with students in the class in past years and say both the students and the nonprofit benefit.
"We've been really impressed with the students," Murray said. "They've had to do so much remotely this year. They were really interested in learning about everything."
Kaus said the United Way was able to show the students the benefits of partnering with others to gain expertise — in this case some of United Way's business partners who have different backgrounds and knowledge.
"It shows what you can gain when you go outside your network," she said.
In 2018, another Integrated Business Experience class created the SnoProblem company and also partnered with the United Way.
"They sold a windshield cover (to keep snow off) with all the profits going to the United Way," Kaus said.
She said not only do the partnerships provide some funding — usually a few thousand dollars — but many of the students end up volunteering for other United Way programs.