MANKATO — The Blue Earth County Courthouse will be one of the first in the state to resume jury trials once pandemic restrictions begin to be lifted.
COVID-19 has put trials and some other court hearings on hold across the state. But many hearings are still happening — with all or some of the participants attending via video conference.
The court system has adapted relatively well to this unprecedented time, local justice system leaders say.
A small but growing number of defendants are, however, stuck in jail awaiting a chance to refute accusations in front of a jury.
"Not being able to give the full measure of justice in a timely manner is very discouraging," said Judge Gregory Anderson, who is assistant chief judge for the 5th Judicial District and is chambered in Blue Earth County.
There will be a backlog when trials and misdemeanor cases do resume. Local officials expect it will be months before operations return to normal or a new normal.
"But we will get through this," says 5th Judicial District Chief Public Defender Scott Cutcher. "Our No. 1 priority is keeping everyone safe."
Statewide order
Courthouses across the state began postponing trials and lower priority hearings in mid-March. Jury trials that already were underway were allowed to continue.
Minnesota Supreme Court Chief Justice Lorie Gildea ordered additional restrictions a few days later, including closing all courthouses to the general public and requiring most hearings be held electronically.
Only courthouse personnel, attorneys, defendants and select others involved in a case are definitely allowed in county and state courthouses.
Courthouse law libraries are closed and citizens must file court papers and pay fines online or through the mail. Late fees are being waived. Members of the media must make advanced requests to attend court hearings and obtain copies of court documents by contacting a court information officer.
The Minnesota Supreme Court heard oral arguments via videoconference for the first time in its 162-year history last month.
Gildea issued a new order Friday directing courthouse staff to begin making plans for gradual re-opening.
Trials on hold
All jury trials, both criminal and civil, have been suspended. It would be especially challenging to maintain social distancing guidelines with a jury, said Cutcher and Blue Earth County Attorney Pat McDermott.
That has left a handful of criminal defendants waiting in jail for their chance to tell a jury their side of a story.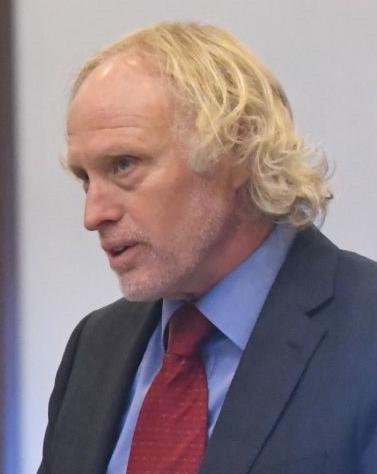 Many defendants accused of lower-level crimes have been released from jail pending trial. But there is a small number of defendants waiting in jail longer than expected in his 15-county district, Cutcher said. And the number is growing, he added.
Blue Earth County District Court is among six courthouses selected to pilot a resumption of court trials after June 1.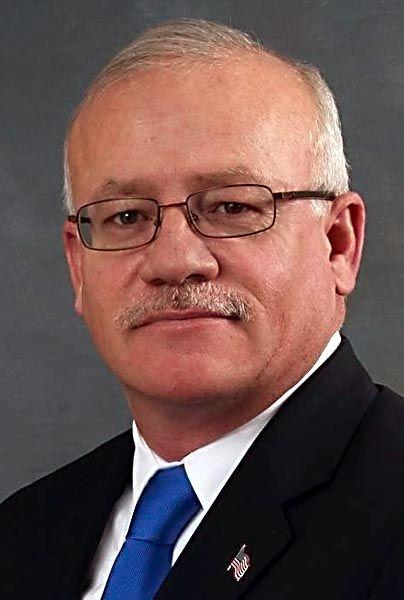 They will be exploring a variety of ways to maintain social distancing that could include videoconferencing during some parts of the trial process. Local officials are awaiting more guidance from the Supreme Court before they begin planning. McDermott said.
Pandemic precautions will impact the process before testimony begins, Cutcher said. Jury selection starts with a sizable pool of prospective jurors that he said will be arduous to keep socially distant. He also worries about how masks could impact jury selection by limiting attorneys' ability to read facial selection.
Anderson said jury deliberation also will be a challenge. A secure room is required and the existing room isn't large enough to accommodate social distancing.
Counties not included in the pilot must wait until early July to resume criminal trials and early September to resume civil trials.
Brown County Attorney Charles Hanson said he's confident about the ability to keep all participants safe when trials are allowed to resume in his county. The relatively quiet Brown County Courthouse has a large courtroom that will easily accommodate social distancing, Hanson said. Courthouse staff are working on plans for encouraging social distancing in other courthouse common areas, he said.
Some hearings continue
Along with jury trials, many misdemeanor cases are on an indefinite hold.
Hanson said his office has deferred filing many misdemeanor charges. They still have been drafting charging petitions but held off filing them to allow court staff to focus on more pressing cases as the pandemic took hold. They slowly are filing the lower-level charges as the courts staff have been catching up, he said.
In Blue Earth County, McDermott said his office has been filing charges as usual but many of the accused who are not in custody won't be summoned to make their first court appearances any time soon.
The court will work to resolve misdemeanor cases more promptly upon request by an involved party, McDermott said. Some cases have been settled without a hearing; the judge instead has reviewed and approved written settlement proposals.
Time-sensitive essential hearings, such as bail hearings for suspects who were booked into jail, are continuing across the state. To reduce the number of people in the courtroom, some of the participants are appearing via videoconference or phone conference.
It's not the first time there has been remote conferencing in local courtrooms, McDermott said. Defendants who are getting treatment in another state sometimes have been appearing via video or phone. And judges chambered in other counties sometimes step in via videoconference to conduct bail hearings when a local judge is not available.
The judge and attorneys said videoconferencing should not become the norm when in-person hearings are able to safely resume.
Anderson said observing people in person helps him assess their sincerity and credibility.
Appearing in front of a camera also can be "dehumanizing" for defendants, Cutcher said. "It's a lot better when we are all together in the courtroom."
McDermott concurred. "Convenience shouldn't prevail over individual rights."
Catching up
The top prosecutors and top defender said there will be a backlog of hearings, but they believe it will be manageable.
"We're going to be working to get these cases back into and flowing through the system in a timely fashion," McDermott said.
Anderson was more concerned by the backup, calling it "daunting." There are more than 1,000 mandatory hearings now in the queue, he said.
"To mix a metaphor, there's a tsunami at the end of the tunnel of cases that have been piling up," the judge said.
Beyond trials, Anderson said courthouse staff also will be developing plans to help keep all visitors safe.
"We're trying to figure out how we are going to open up with social distancing and heavy cleaning to make sure people are safe when they do come into court in greater numbers," he said.
One example likely will include staggering arraignment hearings, the judge said. They usually are held one after another in the mornings with up to 50 people waiting for their turn. Spreading out the first appearances during the course of the day would reduce the number of people congregated in the courthouse in the morning.
"There are a lot of concerns, but we're staying positive and working through it as best we can," Anderson said.