MANKATO — Mayo Clinic Health System will suspend operations at Mankato's Northridge clinic as well as clinics in Janesville, Le Sueur and Waterville for six weeks in order to reallocate staffing to respond to COVID-19 surges.
The temporary suspensions will begin Monday. Another Mayo health system clinic in Belle Plaine suspended operations on Nov. 23 but continues to be a COVID testing site.
The announcement Thursday came after the health system's hospitals in southwest Minnesota had another rise in COVID patients this week.
Hospitals in Mankato, Waseca, St. James, Fairmont and New Prague had a combined 51 COVID patients as of Monday on top of hospitalizations for other health conditions. As of Thursday, a region including all nine south-central Minnesota counties as well as additional counties to the north had only two available adult intensive care beds, according to the Minnesota Department of Health's regional capacity map.
Mankato's hospital in particular, a hub site for Mayo Clinic Health System's southwest Minnesota region, is increasingly seeing more COVID patients, said Dr. Gokhan Anil, the health system's regional chair of clinical practice. Surges of COVID hospitalizations caused more demand for nursing and allied health staff at the hospital.
"Capacity is very much tight in all of our hospitals, and we're monitoring them on a day-to-day fashion," Anil said. "Obviously our goal and intent is to provide the safest care possible, but we have finite resources in terms of bed capacity and staffing capacity."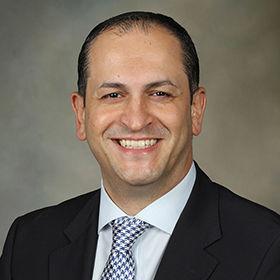 Mayo Clinic officials have been reporting lower staff levels throughout its Midwest facilities in recent weeks due to either COVID diagnoses, exposures or needing to care for loved ones with the illness.
A total of 23 nurses will be redeployed from the suspended clinics to the Mankato hospital. Physicians, nurse practitioners and physician assistants at Mankato's Northridge clinic will be relocated to the Eastridge clinic.
Providers in Le Sueur will go to St. Peter, while those in Janesville and Waterville will work in Waseca. Patients in need of non-COVID care may still receive in-person treatments from them, but it could be in a different location.
Patients with upcoming appointments will be notified about the change. They could also seek care via virtual video visits or the health system's nurse line.
While hospitals are being increasingly strained by COVID surges, Mayo in Mankato began treating newly diagnosed COVID patients at high risk for hospitalization with monoclonal antibodies within the last two weeks. The drug can be administered on an outpatient basis and in some cases can prevent the illness from growing serious enough to warrant hospitalizations.
Mayo in Mankato had 11 patients currently receiving the treatment as of Wednesday. The new treatment, along with promising progress on multiple COVID vaccines, is an exciting development, Anil said.
He asked for understanding and continued support from the public as the four clinics prepare to redeploy staff Monday. People can also help by wearing masks and social distancing.
"We'd like them to stay safe; that means masking, social distancing," he said. "(There's a) lot of fatigue out there, but there is good news coming."
Minnesota's overall COVID hospitalization numbers fell Wednesday compared to record-high seven-day averages earlier this week. Still, the total remains high with more than 1,700 Minnesotans hospitalized with COVID as of Wednesday and more than 350 of them needing intensive care.
State and local health officials have raised concerns about holiday gatherings causing spikes in hospitalizations in the coming weeks.
The six-week timeframe for clinic suspensions would keep nursing staff redeployed into mid-January.
The six weeks also includes the time needed for orientation before the clinic nurses step into their hospital roles.
Anyone with COVID symptoms, including fever, cough or shortness of breath, should call before coming to any health care facility.
The health system can direct patients to local testing sites.