Mankato's first day with a mask mandate Friday looked like a whole lot of covered faces in stores as shoppers and businesses adjusted to the new normal.
The ordinance approved Monday by the City Council requires those entering public indoor spaces to don a face covering over the next two months. The measure is aimed at slowing the spread of COVID-19 in a city where new cases have spiked in recent weeks.
Coming out of River Hills Mall in the afternoon, shopper Sandra Burchedean said it was refreshing to see so many masks.
"You look at the United States map and you see that Minnesota is staying steady," she said. "That's why I was so happy when masks were mandated."
She doesn't want Minnesota to go the way of other states with skyrocketing cases and upward trending death counts. Burchedean started wearing a mask well before the mandate, so Friday wasn't anything new for her.
The difference was how many others wore them. River Hills Mall security walked around with packets of masks to hand out to shoppers, although the vast majority already had them.
"I think it's silly not to wear it if it can even bring down the chances a little bit," Burchedean said.
Opinions on the mandate before, during and after the Council decision were fairly split. A city survey found about 60% of the 829 respondents supported the ordinance, while a Greater Mankato Growth survey of its members resulted in 54% opposition — 61% opposition when narrowed down to "senior leadership" at businesses.
Some people took to social media to declare they'd shop elsewhere rather than wearing a mask, while others expressed more willingness to shop in Mankato because of the mandate. On Friday, two business owners said they're concerned the mandate will negatively impact their stores.
"I had three people pull up to the door today this morning after I opened and they read the sign on my door and left," said Brenda Sanderson, owner of Bella Nova Boutique in Old Town.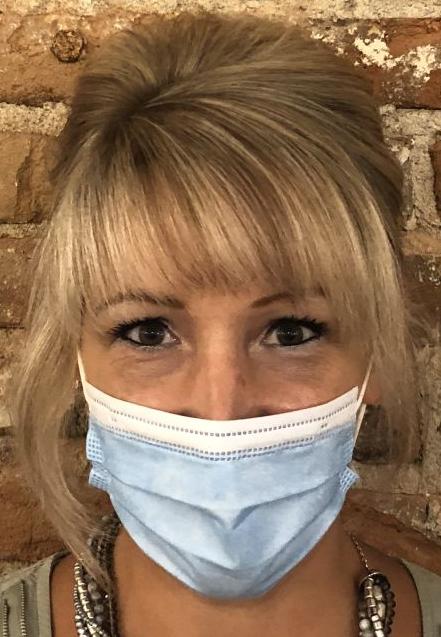 Along with the customer u-turns, she received emails and social media messages from people telling her they wouldn't shop there until the mandate was over — some also said they're thankful for the mandate.
While she thinks people should have the right to choose whether to wear a mask, she said she respects the Council's decision and will monitor what kind of effect it has on the business over the coming weeks.
Her store is doing a mask giveaway, offering affordable masks to people who come in without one and expanding its online presence for those who won't shop in person. But those who don't want to wear masks can just go to other cities to shop unless a statewide mandate gets imposed.
"If the governor would pass the state mandate it would make it a lot easier on us businesses because then Mankato wouldn't be targeted," she said.
A handful of cities have passed mask ordinances, but the vast majority have not. Gov. Tim Walz has said he'd consider a statewide mandate.
Nick Zuehlke, owner of Nick's Car Care in Mankato, spoke out against the ordinance at Monday's meeting. He described day one of the mask mandate as not bad, with nearly all customers wearing their masks without being reminded.
"It seems to be going alright here," he said. "We had one customer walk in and I was right about to say something and they said 'Oh, I forgot my mask.'"
The customer then went back to their car to get a mask.
Zuehlke said he still has concerns about the gray areas business owners have to navigate through and how the mandate could use up police resources which could be better spent on other things. He thinks it'll take a couple weeks at least to see if the mandate hurts business, but he's glad he voiced his concerns to the Council even if the decision didn't go his way.
"I'm just against having the mandate part of it," he said. "Every business should be able to decide on their own."
Bumbelou children's clothing store in Old Town decided to ask customers to wear masks weeks before the mandate began. The store sells masks and also has surgical masks available if anyone needs one while shopping.
The decision hasn't hurt business so far and customers have been respectful about it, said worker Ashley Koenning.
"We've always been for it," she said. "We think it's a very efficient and inexpensive tool for people to help protect themselves."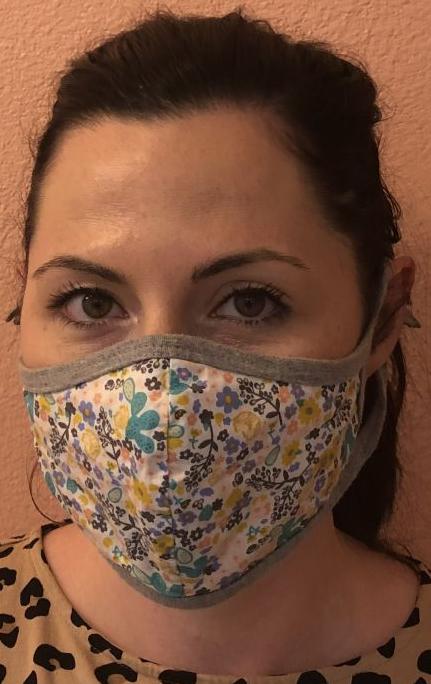 Having a citywide mandate now even relieves a little pressure from the business having to tell people to wear masks, she added.
"It did take the responsibility off of us," she said.
Bumbelou owner Jenna Odegard, president of the Old Town Association, said there's been some chatter among business owners about whether they'd get customers coming in upset about the mandate. Viral videos in other states captured shoppers defacing store displays in protest of mask requirements.
Despite those instances and the vocal group on social media claiming they'll take their business out of town, she thinks there are more people who want to support small businesses regardless of what rules are in place.
"At the end of the day most of our customers are all here to support us and they really understand as small business owners we're not setting the rules," she said. "We're trying to make our stores as safe as possible."