MANKATO — The economy is in the tank.
It's an election year.
For Mankato City Manager Pat Hentges, those two facts led to this conclusion: It would be wise to have a substantial list of ready-to-go projects in case state or federal lawmakers decide to provide some economic stimulus for the construction industry.
"So we've asked our senior staff to kind of identify projects that could be advanced very quickly, that could advance to shovel-ready status in a variety of areas that could take advantage of stimulus dollars," Hentges said.
The list — more than a dozen items topping a combined $10 million — includes water, sewer, flood control, a bridge and even the long-sought effort to create a whistle-free railroad corridor through Mankato.
Some of the work could be put out for bids immediately, others in six months or fewer. Timeliness is crucial in economic stimulus legislation because politicians are looking to put workers on the job now, not in a year or two. That means preference is often given to projects that won't require waiting months or years for designs, engineering reports and regulatory permits.
Mankato has a shining example of what can happen when a shovel-ready project intersects with an economic recession. A decade ago, after the collapse of housing and financial markets, a stimulus bill funded a dramatic modernization of the city's largest apartment complex for low-income seniors.
"Orness Plaza essentially was a $10 million remake with very little local dollars put into that," Hentges said. "And had it not been for federal stimulus, we wouldn't have been able to upgrade that facility."
Money for construction projects could come from the state as well. Gov. Tim Walz supports well over $1 billion dollars in public works spending, funded through the sale of low-interest bonds, that could include everything from roads to state college building renovations.
In Washington, D.C., the president is facing re-election having not yet passed the large transportation funding bill that was a frequent campaign promise in 2016.
"There was early discussion in President Trump's tenure (of a major infrastructure bill)," Hentges said. "... This may be good timing for a stimulus."
The railroad "quiet zone" might be the most popular project on Mankato's list for residents of the Sibley Park and Germania Park neighborhoods near Third Avenue.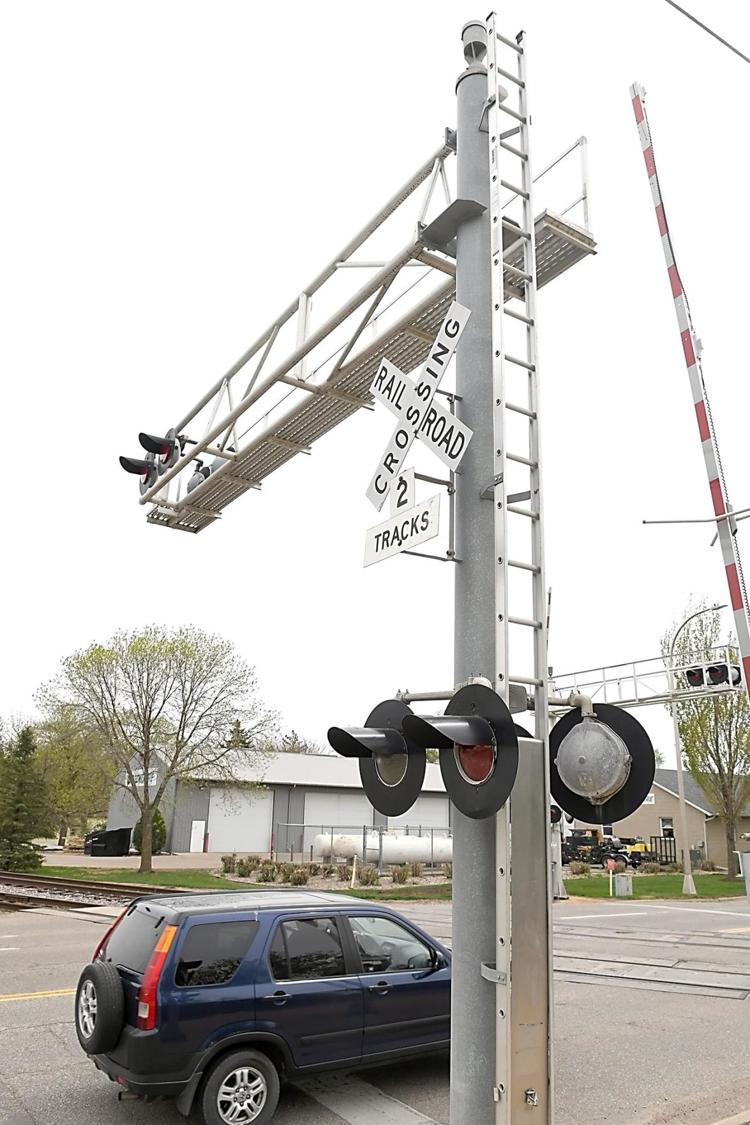 It would require an estimated $1.53 million to make the rail corridor so safe within the city that train engineers would no longer need to sound horns when approaching intersections.
The project would likely close some low-traffic vehicle crossings and construct state-of-the-art gates and signals elsewhere, particularly heavily traveled Third Avenue.
The city already had decided to hire a consultant with knowledge of the regulations and requirements for railroad quiet zones when the pandemic hit. Now, with the municipal budget expected to take a major hit because of the deepening recession, the consultant's study will probably still happen, but implementing the project won't unless major federal contributions become available.
Hentges sees that project as a long shot to be funded by a stimulus bill unless Congress chooses to specifically target some of the money at rail projects.
Other basic infrastructure improvements, however, would be prime candidates for funding, he said. The city has been planning to systematically modernize its flood-control pumping stations over several years ($340,000 each) and is trying to alleviate localized flooding by boosting the system of stormwater retention ponds ($240,000 for the local share of a large expansion of the pond near Minnesota State University).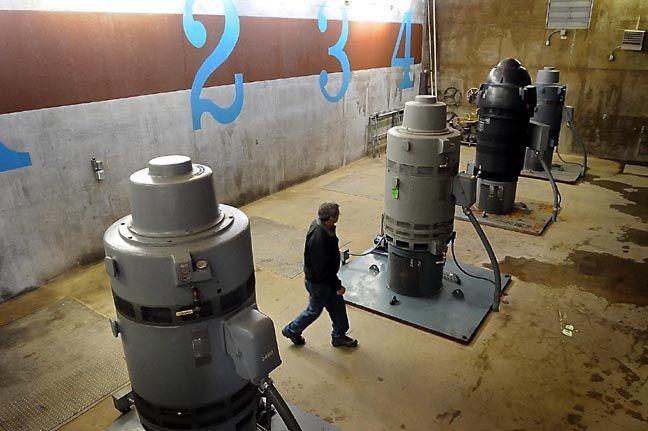 It also has major bills looming at the regional sewage treatment plant. (A shovel-ready project costing $800,000 would replace blower motors with "turbo blowers.") There are also drinking water needs, including plans for an additional municipal well ($2.1 million) and projects to boost water pressure in some neighborhoods.
Those sorts of projects might not be glamorous, but getting them done with state or federal dollars would provide some financial relief for Mankatoans, Hentges said.
"The ratepayers, as far as sewer and water, don't have to shoulder as big a share."
Accomplishing those projects with stimulus grants also means other needed work could be moved up on the city's to-do list.
It's a similar situation with local bridges. The Minnesota Department of Transportation advised the city that the Veterans Memorial Bridge is going to need a major rehabilitation in the next five years or so, and the 40% local share of the project will be daunting.
"It will be a multi-million-dollar hit to our municipal state aid fund," Hentges said.
In addition, getting the Vets Bridge repaired with federal stimulus funds would make it more likely that the Highway 14 bridge — and related major improvements to the Highway 169 corridor and the 169/14 interchange — might be funded by the state sooner.
So there are lots of local projects that might match up nicely with federal or state priorities if Congress or the Minnesota Legislature decides that the construction companies need a shot of adrenaline.
"I think that's where Mankato sits well," Hentges said.