The Laws of Life contest from its inception in 1987, created by John Templeton, challenged and encouraged middle and high school students to write and reflect on their own laws of life — rules, ideals and moral principles we live by.
Mankato's schools have been participating in the contest for 21 years and hundreds of kids each year submit their essays. This year's winners are middle school Vivian Hilfer and high schooler Grace Monson.
Friendship
In Italy, where Vivian Hilfer and her family lived for a couple of years, there was a gelato spot in the market in the little town where they lived.
"We would always walk down there and we'd get gelato," Hilfer said. "We'd go there every day after school — it was so good."
Her favorite combination was chocolate and lemon. A fond, cool memory of her time living abroad. But Hilfer's favorite memory? Her friend Sara. The friend who befriended the kindergartener who moved from the United States to Italy. The friend who'd comforted Hilfer when a mean kid pulled the chair out from under her as she sitting down in the cafeteria.
Her friendship with Sara was what Hilfer decided to write about in her submission for the Laws of Life essay competition. Friendship and companionship, after all, are something everyone needs in life, said Hilfer.
"Companionships are very good for your body and soul," said the Loyola seventh grader. Hilfer won first place in the middle school division of the competition.
When Hilfer's English teacher, Miss Swanson, encouraged her students to write the optional essay, Hilfer was going to write about dance. But with the help of her mom, Julia Hilfer, she landed on the topic of her long-lasting friendship with Sara. Though the family hasn't been back to Italy since, Hilfer and Sara continue communication through Facebook Messenger.
Winning first place, Hilfer was happy, yet surprised. There were many submissions, she said, but she was honored to receive first place. And it also came as a surprise for Hilfer's mom, and a few tears of pride were shed.
"I didn't even read her essay until she won the contest," Julia said. "I was really impressed … Her father didn't even see it until she was done."
Friendship, and friends like Sara, help ground you, Hilfer said. "Having a good friend to be there for you, it's like having another sibling. … One that you could just tell anything to. I think that's very important to have."
And especially having someone who makes you feel accepted. Hilfer is no stranger to moving as her dad is in the Air Force. Hilfer particularly knows the fear that comes with going to a new place without knowing anyone.
"I feel like you don't know whether people are going to like you and sometimes, (you) kind of feel like you have to change, which you shouldn't," Hilfer said.
A friend like Sara, who accepted and comforted Hilfer in a new place, also helped influence Hilfer to be that friend to someone else. Hilfer always tries to reach out to new students like Sara did for her nearly a decade ago.
"I know how hard it is to move schools because you don't know anybody, especially going across seas," Hilfer said.
Having good friendships, beyond initiating them at a young age, helps everyone.
"We always need people and if you have good friendships, they will last a lifetime," Hilfer said. "You'll always have them, and I feel like they impact you either for good or for bad."
Compassion
Grace Monson noticed in the last year how much she's changed — the way she carried herself, the way she talked and the way she would react to certain things.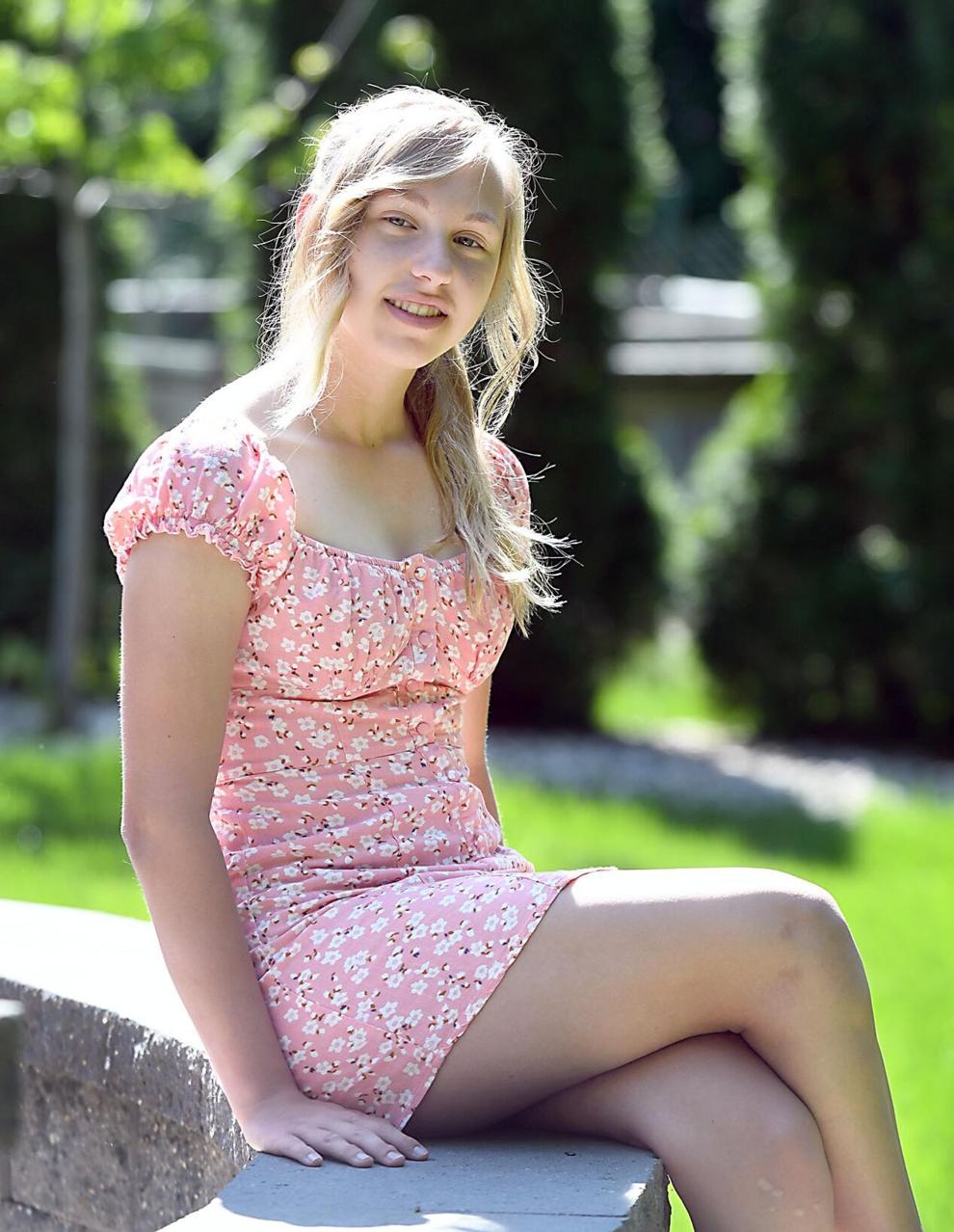 "I took the time one afternoon to connect all of that and try to find out everything," Monson said.
As the 16-year-old Loyola sophomore going into her junior year sat down to write her winning essay for Laws of Life, she knew exactly what she wanted to write about for the annual contest: compassion.
"That was the one that came to my mind because now as a human race, we have lost the compassion that we have for each other," she said. "Socially and everywhere — this year didn't help at all."
Monson observed how the world reacted to the deaths due to the COVID-19 pandemic, to how some reacted to the Black Lives Matter movement and the divide in the political environment. The observation, she noticed, was a lack of pure compassion.
And for Monson, she believes compassion is something that needs to be learned and developed over time.
Seeing someone suffer and to act on compassion and to take action even at the expense of oneself is learned, Monson said.
This is something that Monson has learned along the way, though she states she's still trying to learn from other compassionate people. She aspires to be just as compassionate, and appreciates her English teacher, Mr. Cassidy, who retired this year, helping plant the seed of thinking beyond oneself. While reading "To Kill a Mockingbird" this year, Mr. Cassidy asked Monson whether or not someone in prison should give up their place in society.
"I didn't know how to answer that," Monson said. "It made me realize that people deserve second chances and a right to change."
The capacity and allowance to change, Monson said, is a way to show compassion. Her teacher also sparked an interest in Monson to help shape the world.
"He said that he felt that if our generation was to help the shape of the world, it would be in good hands," Monson said. "He said it would feel like the world would be all right. Before he dies, I want him to know that he was right — the world is going to be better when he leaves and I want to help make that true."
Monson said she thinks small bits of compassion can go a long way.
"It's just the little things," she said. Like caring for a friend who's sad or understanding the pain of another.
"Being compassionate, even when someone is mean to them that day and not getting into a fight. We don't really know what people are going through that day and even if it's hard, forgiving them in that moment really helps."
As for the law of life, compassion is something that everyone should try to accomplish in their life even if it is just a little bit.
"I feel like compassion is what everyone was made for," Monson said. "Why were we given consciousness if not to care for each other?"