Minnesota's first set of quadruplets have celebrated more exciting birthdays.
A favorite childhood birthday for all the Seifert quads was a trip to Metropolitan Stadium to watch the newly arrived Minnesota Twins.
For their 50th, the rural Sleepy Eye natives invited over 20 other sets of quads from around the Midwest and the entire community of Sleepy Eye to help them celebrate.
But a quiet potluck lunch Saturday in a New Ulm park in observance of their 71st birthday was special in a unique way as well.
Mike Seifert of rural Sleepy Eye; Marie Hoffmann of New Ulm; Martha Andersen of Albert Lea; and Monica Clayton of Colorado Springs, Colorado, have a tradition of coming back together every five years to fete their famous birth.
But the pandemic canceled plans for their 70th birthday observance.
"We couldn't wait another five years," said Andersen after having to miss the milestone.
So they decided to celebrate their 71st with each other and a few dozen other family members.
It was a much more joyous occasion than the last time the quads from rural Sleepy Eye came together in 2018 to say a final goodbye to their eldest sibling.
There were already six Seifert children ages 3 to 17 when Monica, Martha, Marie and Mike joined the family on May 3, 1950, becoming the first surviving set of quadruplets ever born in Minnesota.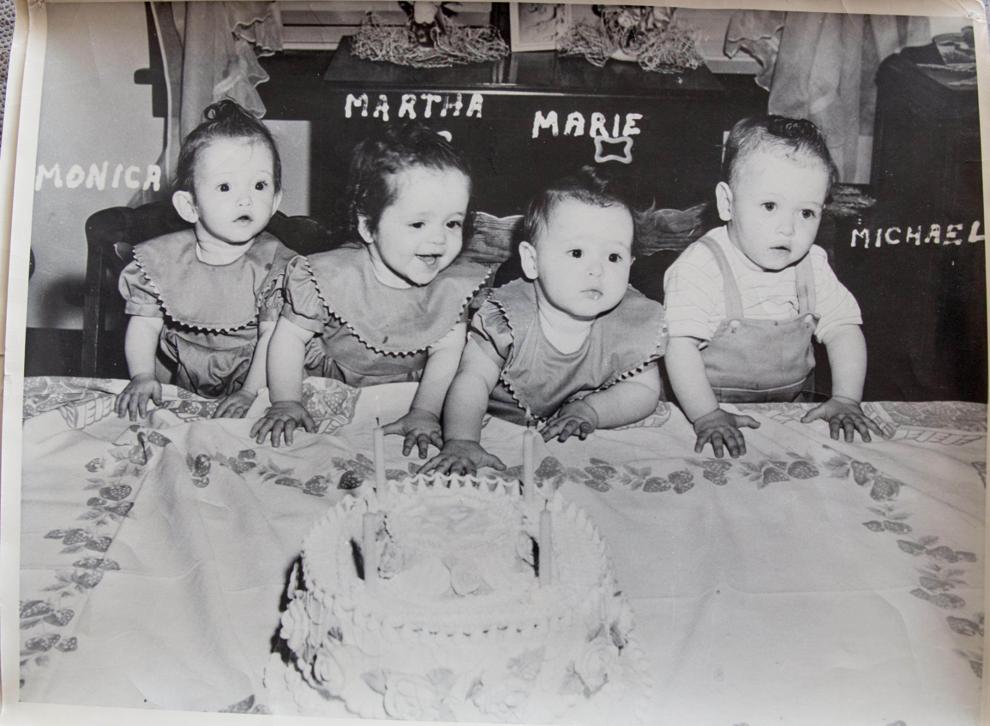 Their parents, Dolores and Arthur, were expecting triplets. Monica was the fourth surprise baby.
There were only around a dozen quadruplets in the entire country at the time, according to media reports, and the Seiferts quickly became a sensation.
Their births were covered by media outlets around the country and they appeared in ads for baby food and other products.
For three years they were a Minnesota State Fair attraction. Fairgoers paid a quarter just to watch the quads and their family as they lived in a glass room for the duration of the great Minnesota get-together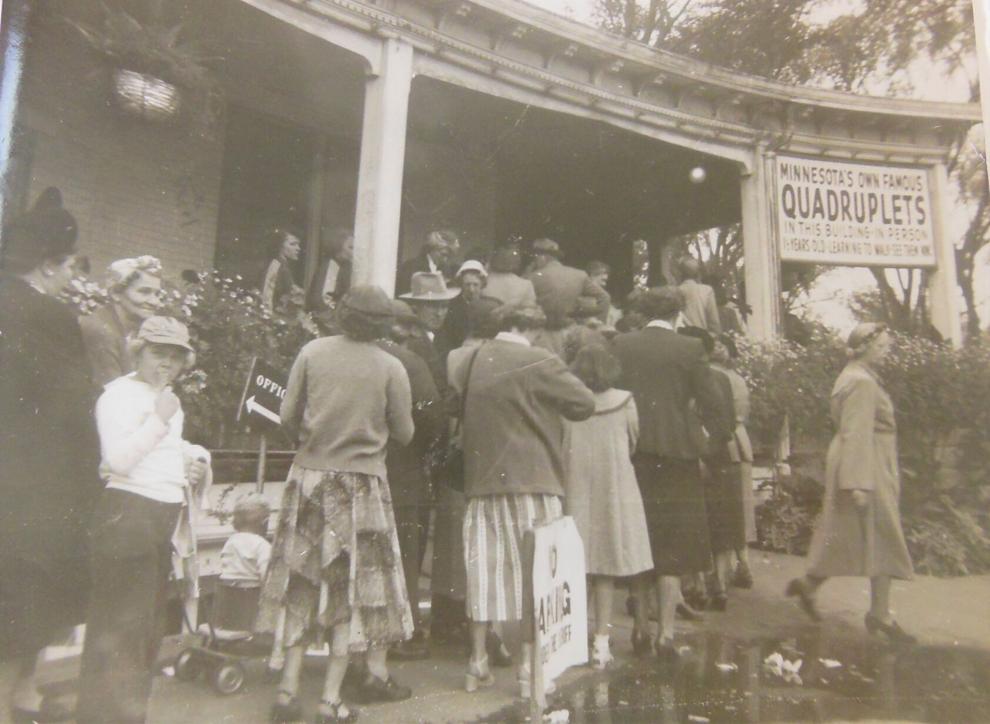 The quads don't remember being on display. They spent most of their childhood hours helping on the family farm southwest of Sleepy Eye. They started their education in a one-room rural schoolhouse.
Mike stayed on to work the family farm while Monica, Martha and Marie went separate ways.
But birthdays have long been an extra special occasion, often putting them back in the spotlight for a day.
For most of their childhood birthdays (none of them are sure starting what year exactly), they took a trip to Minneapolis at the invitation of the owner of the 620 Club.
After lunch at the bar and restaurant they were treated to an outing such a movie or a walk to a nearby bookstore to each pick out a book. Television and newspaper cameras often followed them on the excursions, which were paid for by the club owner, who enjoyed the publicity.
The quads agreed a Twins game at Metropolitan Stadium in the early 1960s was their favorite birthday outing. They can't remember who the Twins played or who won or even what year it was, but Andersen remembers Harmon Killebrew hit a home run.
As adults they typically come back together every fifth year at the Seifert farm or a park.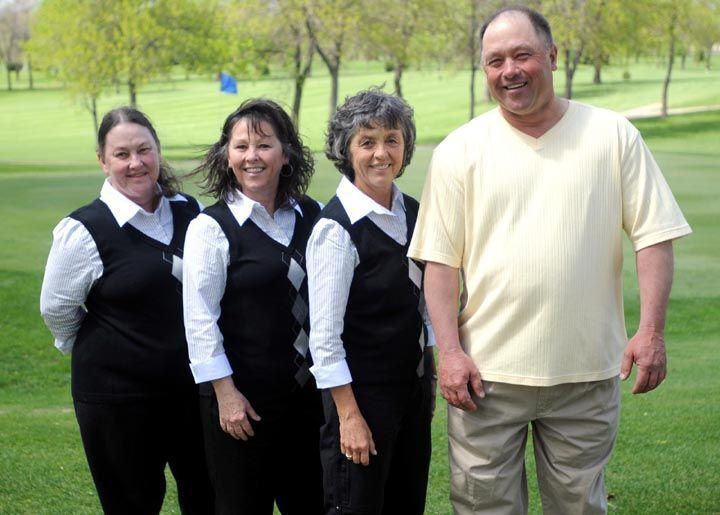 Their 50th birthday was the biggest affair. They invited all the other quadruplets that they could find in the region to join them. Representatives from around a dozen sets of quads came to help them celebrate, along with many members of the Sleepy Eye area community.
The quads are now talking about not waiting until their 75th birthdays for their next celebration. They might come back together sooner to recognize a different kind of milestone: each quad will soon be celebrating their 50th wedding anniversary.