MANKATO — Nearly four months after her grandson's fatal overdose in February, Nancy Sack shared his story Wednesday in the hopes it'll reduce assumptions surrounding addiction.
"I think the biggest thing we need to do is get rid of the stigma of this," she said. "Drug addiction is just the same as alcoholism or any other illness."
Her grandson, Travis Gustavson, died at age 21 in Mankato after overdosing on what he thought was heroin but was actually laced with fentanyl, said his family during a press conference Wednesday. Two people, Max Leo Miller and Anna Marie Bailey, face third-degree murder charges for allegedly supplying the fatal drugs.
Wednesday's media event at the Mankato Public Safety Center came in response to a rise in fentanyl overdoses in the Mankato area and statewide in 2020, a trend that has continued into 2021.
Law enforcement and emergency response officials shed new light on how much overdoses have risen in the community. The River Valley Drug Task Force — covering Blue Earth, Nicollet, Watonwan and Martin counties — had 86 reported overdoses and five deaths in 2020, said Cmdr. Jeff Wersal.
The totals are already at 53 overdoses and six deaths in 2021. Task force members also seized more heroin so far this year than the last two years combined, with Wersal saying all of it contained potent opioids.
"All the heroin seized by our taskforce over the last year has contained fentanyl," he said.
Emergency responders saw the rise in overdoses firsthand as well. Mayo Clinic Ambulance Service responders administered the overdose reversal medication Narcan 28 times in 2019 and 56 times in 2020, said Kris Keltgen, operations manager.
A further increase is expected in 2021 based on trends.
"We need your help," Keltgen said to the community. "This is a community issue, and I think our role from the ambulance service is not only to provide emergency care when it's needed but also to raise the alarm and share the data with our community partners."
Separately, Mankato Department of Public Safety has administered Narcan 10 times this year. Deputy Director Matt DuRose noted Mankato isn't exempt from Minnesota Department of Health statistics finding a large jump in overdoses between 2019 and 2020.
"Now is the opportunity to reverse these trends," he said. "It's an opportunity to bring awareness. It's an opportunity to talk about this, to hear the stories and hear the experiences."
Sharing Gustavson's story, Sack said, was about more than reducing the stigma so people feel comfortable stepping forward for help. His family also wanted to raise awareness about the dangers of fentanyl and the need to make Narcan more accessible.
"We can't save Travis' life," Sack said. "That's happened; he's laying up by his grandpa at Glenwood (cemetery), but we'd like to try to help somebody else's life."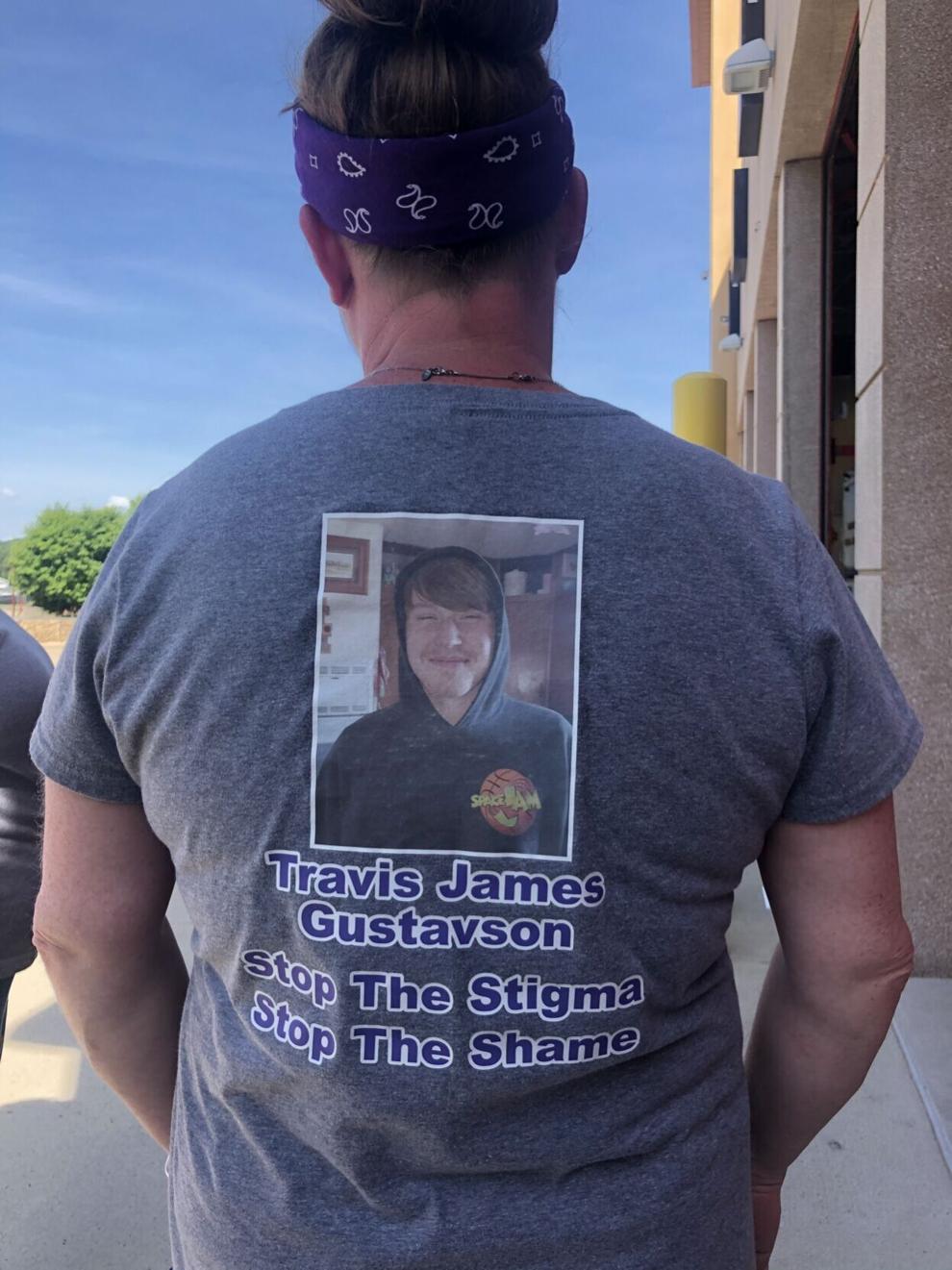 While Gustavson is one of the region's six fatal overdoses in 2021 — the most recent known one was in late May, according to a search warrant — 36-year-old Jason Dobosenski was one of the five in 2020. His mother, Judy Greske, drove from her home in the Duluth area to Mankato to talk about him Wednesday.
"I just wanted to put a personal face on this epidemic," she said. "And sorry to the families. We're in the same crappy club now and I'm so sorry for that. It's been eight months for me and it's a day at a time."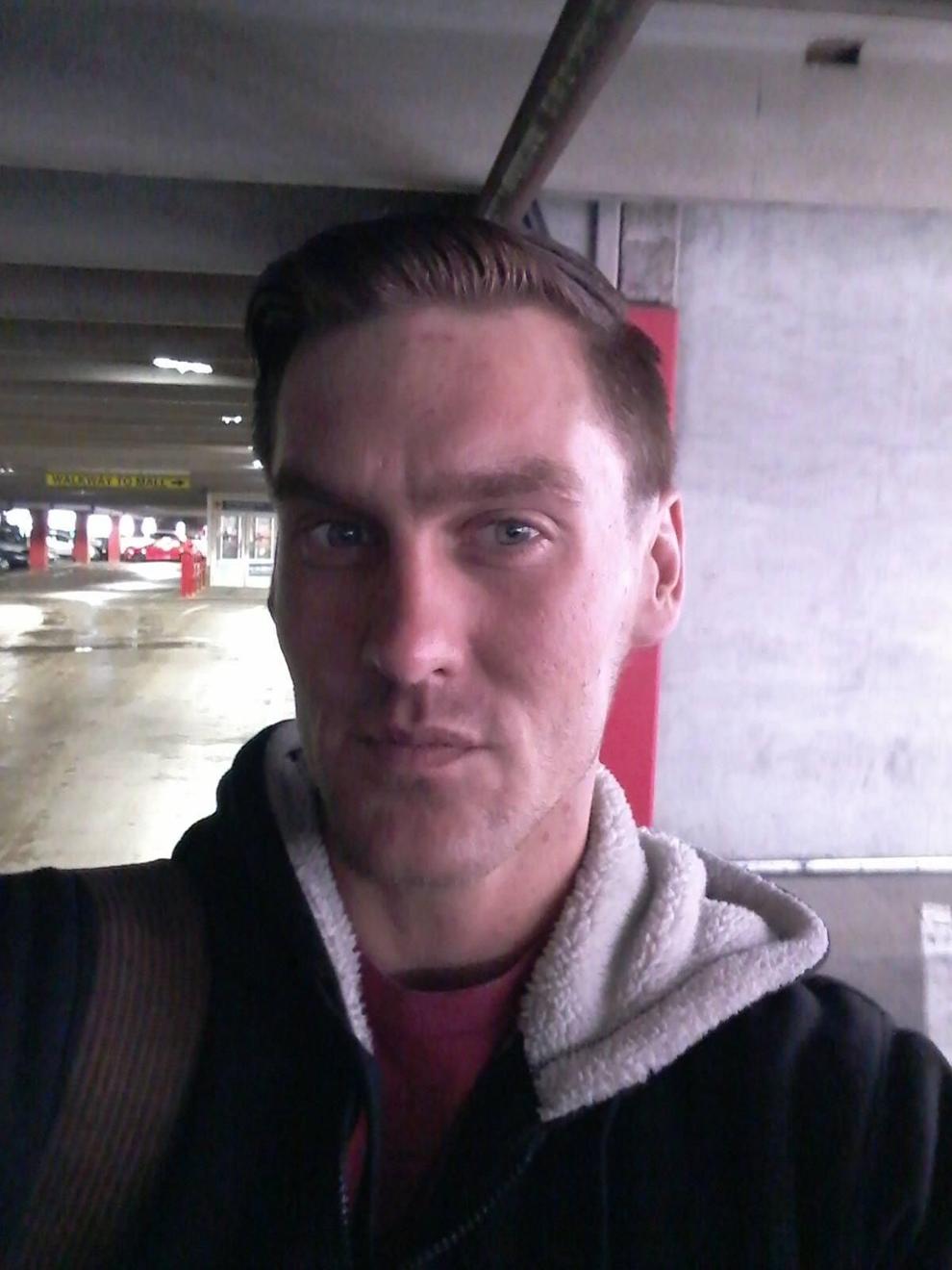 Like Gustavson, Dobosenski overdosed on heroin he didn't know was laced with fentanyl. Like so many others with addictions, he started out on prescribed painkillers before heroin.
Greske, Sack and Gustavson's mother, Kimberly, all said they want more people to know about Narcan. And it needs to be more accessible, Sack said.
Officials highlighted Minnesota laws protecting people from drug charges if they call 911 or administer aid to someone overdosing. Other resources brought up during the event for people with addictions include local recovery communities and Blue Earth County's drug court program.
DuRose ended the event with a plea for people to seek help when needed from public safety and emergency responders, guaranteeing they'll get "compassionate" help in their addiction.
"We don't want anybody in this community that hears this to have the stigma of addiction and substance use, or belief and fear of legal ramifications, to prevent somebody from calling for help," he said.