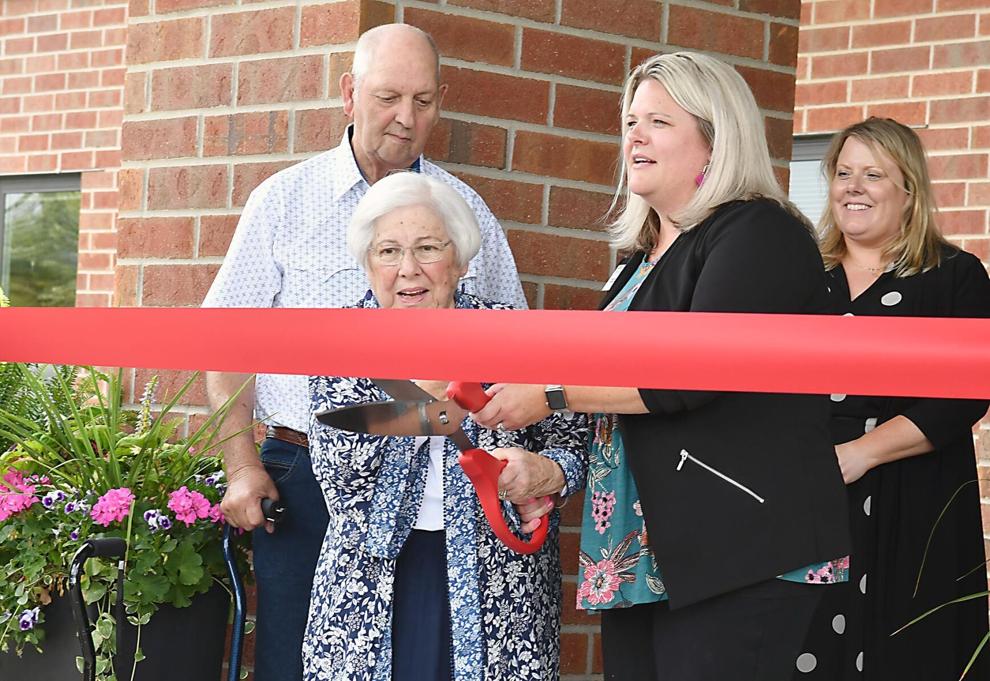 MANKATO — Alice Carrigan was one of the first people to move into Ecumen Pathstone's new independent living community this year.
She loved how Latitude, the 56-unit apartment for older adults near Sibley Park, was close to downtown Mankato and North Mankato. The views looking out at Minnesota River bluffs, she added, were hard to beat.
"I'm facing north and can look at the Minnesota River, the hillside and the kids going rollerblading," she said.
While Carrigan and other early residents began moving in back in February, Ecumen Pathstone marked the public grand opening Wednesday with a ceremony and tours.
"We're delighted we're finally able to officially celebrate the grand opening of Latitude, our independent living community and our residents who make this community as special as it is," said Rachael Evers, Ecumen Pathstone's executive director.
Evers and Jennifer Pfeffer, Ecumen Pathstone's regional director of operations, described Latitude as filling a community need for older adult housing.
Latitude also, Pfeffer said, creates a continuum of care for the nonprofit in Mankato between rehabilitative, assisted living, memory care, home care and other facilities or services.
"We do market studies in our communities, and we just discovered there was a need for independent living," Pfeffer said. "But also we realized at our campus we wanted a full continuum, and so independent living apartments here are really completing that continuum."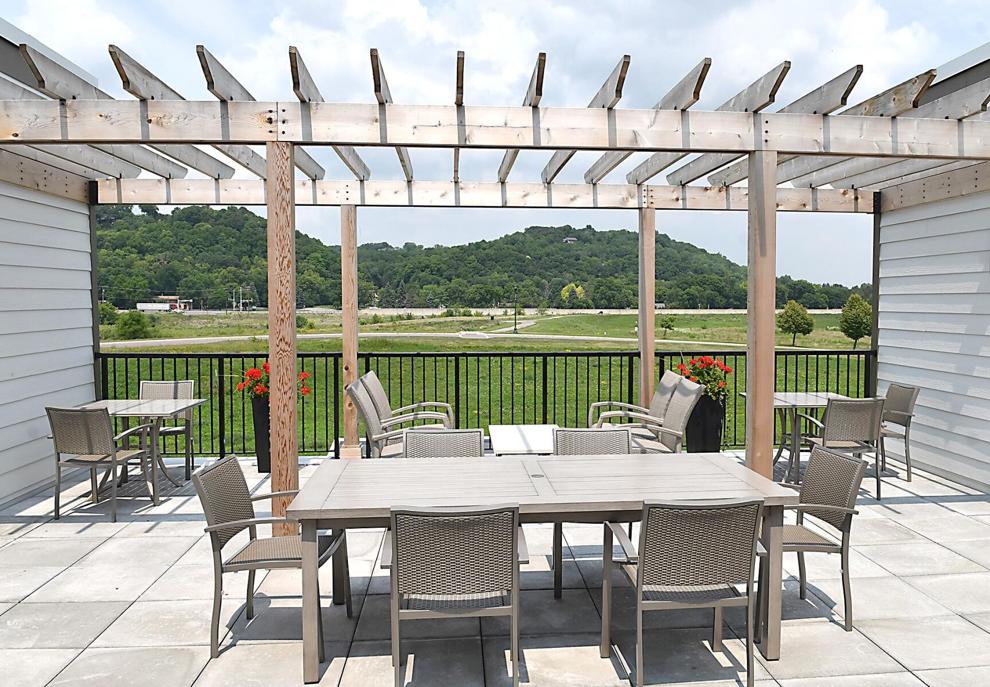 A 24-unit memory care building called Landing, connected to Latitude, opened in February as well. Memory care units are full, Pfeffer said, and Latitude is gradually filling up.
Independent living communities are generally designed for more active older adults, over the age of 55, who don't need the level of care provided in assisted living or skilled nursing facilities. This type of housing is on the rise over the last decade or so, including another independent living community called The Pillars of Mankato opening up in recent years.
Latitude derives its name from Mankato's location on the 44th parallel north. Different floor plans are named after other cities across the world on the 44th parallel, including Florence, Toronto and Sarajevo.
Each apartment has a washer and dryer in it. All second- and third-floor rooms have balconies.
The building also has common areas where residents play cards, a fitness room, and a rooftop terrace for barbecuing and views.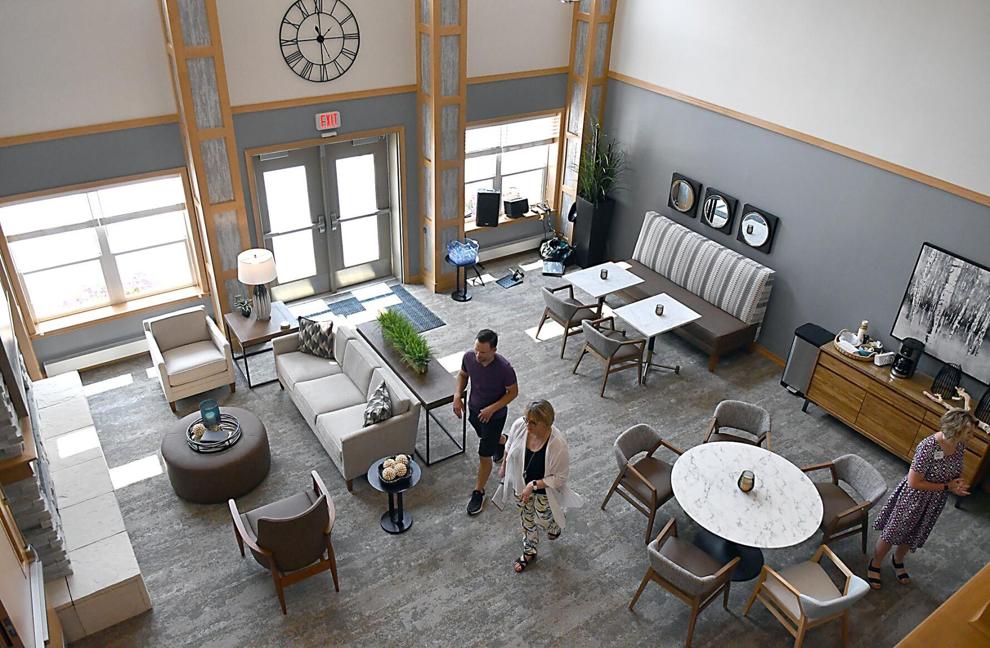 Skip and Nellie Edwards, who were acknowledged as Latitude's first residents during a grand opening ceremony Wednesday, said the apartment already felt like home to them.
Carrigan, sitting with fellow residents Wednesday, said moving into Latitude was an easy choice after she finished rehabbing a broken ankle at Ecumen Pathstone's nearby short-term rehabilitation center. Ecumen Pathstone would offer her and other Latitude residents preferential access to higher care if need be.
Before the open house at Latitude began, Mankato Mayor Najwa Massad congratulated Ecumen Pathstone on its new living community and thanked the nonprofit for choosing Mankato for it.