A vegan baking company started in a 400-square foot apartment at Minnesota State University recently celebrated its one-year anniversary, and its owners announced it will be making some major changes to better fit their mission.
Bella Lam and her boyfriend of five years, Myles Olson, started Coconut Whisk during their last semester of college at MSU after winning the 2018 Big Ideas Challenge in the category Ag/Food/Beverage. 
Their one-year anniversary of launching the website for their products was May 20. Neither had any experience starting a small business, but their passion for health, saving the planet and making an impact on their community has helped them grow to be successful during their first year.
We reached out Bella to touch base about Coconut Whisk, how their first year went and what's coming up next for the small business.
The Free Press: What has been the most challenging part of your first year, and how have you overcome these challenges?
Bella Lam: The most challenging part about this year was obviously the unfamiliarity of running a small business. We don't have business backgrounds, prior experience in running a business or degrees in it! Everything we're doing is through trial and error. It's thrilling yet challenging. 
At times, it can actually get quite overwhelming, especially in the beginning. However, through the help of mentors and an amazing food community, we've been able to navigate it quite smoothly.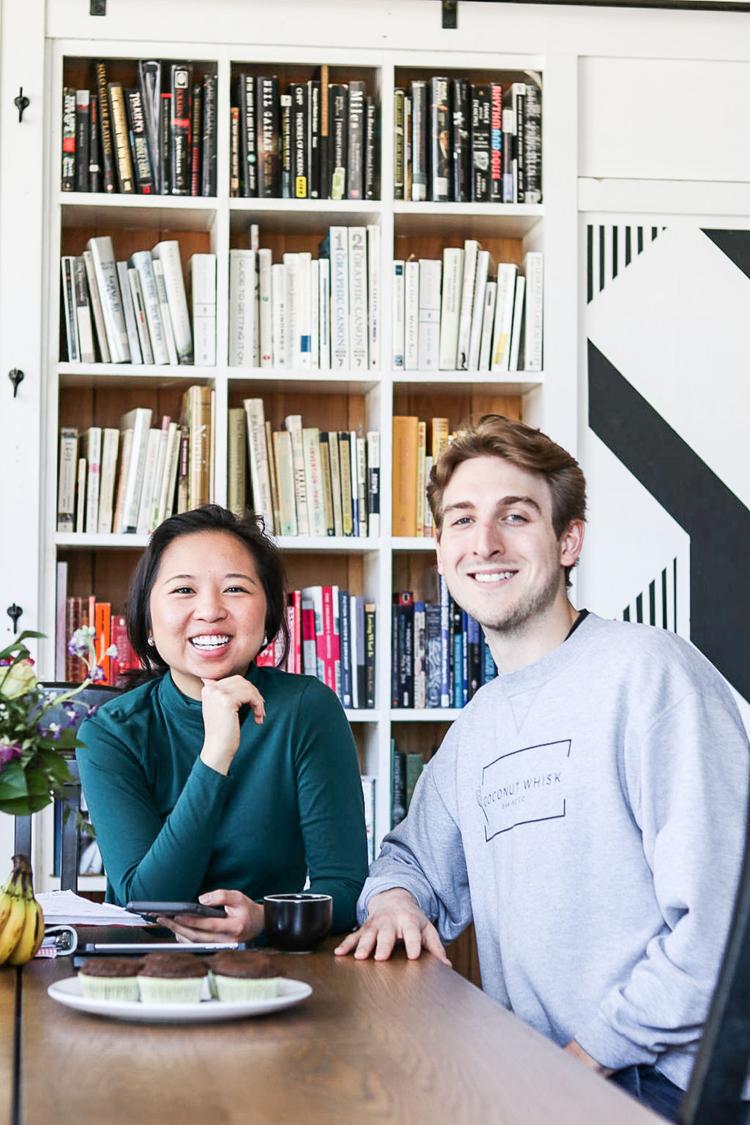 FP: What has been the best part of the first year for you?
BL: Wow. This is a great question. There have been so many amazing parts with Coconut Whisk this year. 
I love seeing how an idea in my head can expand and grow into what it is today. Everything from seeing our products transform, to getting on shelves, to being on the front page of a magazine, to figuring out how I work as a leader. 
It's all been so humbling, but my absolute favorite part is the community we've cultivated and the talented people that we get to work with. I've never felt more connected and inspired than I am right now. Our support system and the people we serve make Coconut Whisk, so that is my favorite part about all of this.
FP: Has anything about your mission, product or how you run your business changed since you opened?
BL: Yes! As a lean and small business, we've had the ability to upgrade and change this year in many areas. Our mission is now focused more on the people we serve and our planet instead of simply just being a high quality baking mix company. An exciting change that's happening is in our social mission.  
We're now committing to only one organization instead of a handful in order to make the biggest impact possible. This organization is called Food For Life Global and its new initiative called FeedOm. Through this program, we're able to receive measurable outcomes from our donations. 
For example, every mix that's purchased equals a vegan meal for a rescued animal and kid in need. It'll give us tangible numbers to report back to our customers and it gives us more confidence in pursuing and expanding our social enterprise. As for products, we're always revising our baking mixes and tweaking it. Since we work in small batches, it's easy to do that.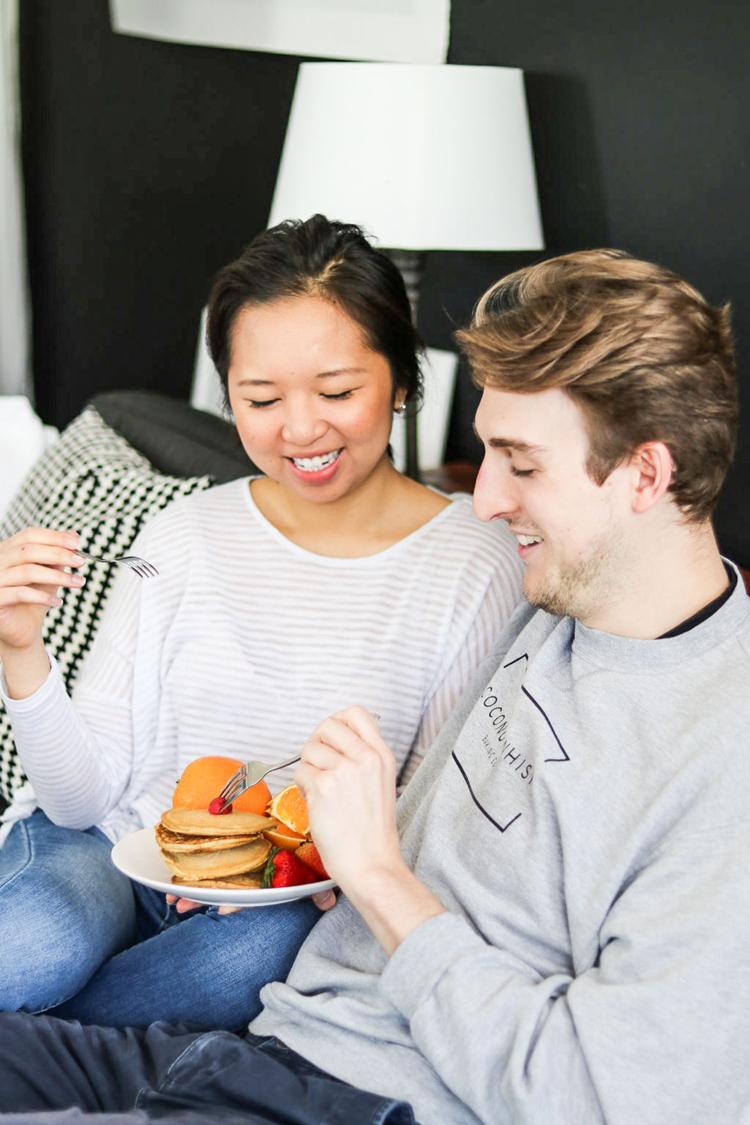 FP: Have you had the chance to expand your brand to new and exciting places at all or do you have any plans to?
BL: Yes! For Fall of 2019, we'll be launching our new digitally printed and 100% recyclable packaging for our baking mixes! With the rebrand, we'll also have upgraded recipes, product bundles, merchandise and apparel. We'll be debuting it at the 2019 Twin Cities Veg Fest on Sept. 15.
FP:How have you gone about reaching out to new and perhaps reluctant customers?
BL: I think the best way to reach out to new and reluctant customers is to be as welcoming as possible. It's not about telling customers how awesome we are. It's honestly about listening to what their fears are, showing up and genuinely caring about them. Vegan or not. 
With our branding, messaging and marketing, we focus on making our language approachable and friendly. We're not here to judge; we're here to spread good energy and make people happy. 
The word "vegan" can sometimes throw people off because they think of hardcore, in-your-face vegans. But with anything, I think the best way to inspire or encourage anyone is through kindness and respect, and also making amazing products that everyone can eat and enjoy helps, too.
FP: For those who are unfamiliar with your business, can you tell us about what types of products you sell and what makes them different from other products similar to them?
BL: Our line of products are simple and familiar to vegan and non-vegans alike. The world doesn't need any more complicated fluff. 
We offer vegan and gluten-free baking mixes ranging from pancakes and waffles, chocolate chip cookies, snickerdoodles, chocolate mug cakes and chocolate muffins. We're different than what you see on the shelves because of how we only use real ingredients. Everything we make is also not only vegan and gluten-free but it's free from dairy, eggs, soy, wheat, nuts, GMOs, preservatives or artificial ingredients.
FP: Why did you open Coconut Whisk Baking Co.?
BL: While in college, Myles and I went vegan because we saw how positively impactful it was, especially in regards to health, environment, animals and our planet. Wanting to help promote this lifestyle, we created Coconut Whisk, a proudly vegan baking mix company that would give back. We combined our love for vegan food with a mission-based business model because we wanted to find a way to give back while doing something that we're both passionate about.
What began as a simple idea that started in our college apartment has evolved into a forward-thinking lifestyle brand and business that matches every purchase with a vegan meal for an animal and kid in need."
FP: Tell us about yourself. How did you open this business, and who helped you along the way?
BL: I went to school at MSU for community health education. I really enjoyed the program because health and wellness have always fascinated me since I was in high school. 
I love learning about how to move better and fuel my body to experience optimum health because I truly believe that when we're healthy, we can serve the world better. 
Before Coconut Whisk, I dreamed of starting my own business that combined nicely with my love of health. But nothing stuck until the idea for a vegan baking mix company.
With this vision, Myles and I started Coconut Whisk as we were finishing up our last semester of college in 2018. We had no idea where to start but all it takes is the desire and a willingness to simply get started. 
Coincidentally, there was a business competition on campus and we decided to enter at the last minute. That decision ended up being one of the best decisions we've made because we walked away with a solid business plan, mentors, a supportive community and as winners of the Food Division! The rest is history!
FP: Is there anything else you would like to tell the readers about Coconut Whisk Baking Co. and its first year of business?
BL: We wouldn't be here without our community of supporters, so thank you for making year one for Coconut Whisk so incredibly successful and dynamic. You can continue to support our mission-driven company by sharing with your friends and family on social media, purchasing our products at coconutwhisk.com or at our retail partners and requesting your local grocery stores to carry us.