MANKATO — Health centers in south-central Minnesota plan to apply for emergency COVID-19 funding made available by the Minnesota Legislature.
Lawmakers designated $200 million in health care grants to be used for planning and responding to the novel coronavirus pandemic. The grants include $50 million available to health care organizations for cash flow relief over the next two to eight weeks.
Mankato Clinic and River's Edge Hospital and Clinic are both applying for the funding, spokespersons confirmed Monday.
Health care organizations face a Wednesday deadline to apply for portions of the $50 million. Mankato Clinic and River's Edge haven't determined what they'd use the funding for, but eligible uses include expanded operations, overtime pay for staff and purchasing medical supplies.
Hospitals and clinics aren't the only organizations eligible. Ambulance services, pharmacies, long-term care facilities can also apply.
The South Central Health Care Coalition forwarded the grant information to area facilities, said Eric Weller, coalition coordinator. While supplies within the region are currently available, he added the issue is predicting how much will be needed later.
"What I'm hearing is we still have the supplies available," he said. "What people are really trying to do is really ramp up and look at what is the potential down the line."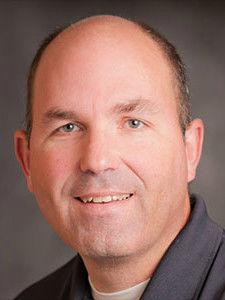 Facilities completed internal surge plans in recent weeks to determine how many patients they could care for in-house if cases spiked. They're now working on regional surge plans, Weller said, to figure out where patients would go if a facility reaches its max.
Statewide surge planning is also ongoing, including discussions on where to establish nontraditional care locations. The plans account for worst-case scenarios, as Minnesota has so far had relatively low hospitalization numbers.
As of Sunday, 10 Minnesotans were hospitalized with the virus and five were in intensive care. Total known cases in the state rose to 235 Monday.
State Health Commissioner Jan Malcolm stressed Monday that people should assume the virus is circulating in their communities. The state confirmed multiple instances of community transmission in recent weeks, including in Martin County.
Preparations in south-central Minnesota have gone as hoped, Weller said. He praised a wide range of organizations, from law enforcement to long-term care facilities, for putting plans in place in case the local situation worsens.
"With limited resources and staff in rural Minnesota, they're doing an outstanding job of preparing," Weller said.
The remaining $150 million of the funding will be granted later and could be used for treatment, isolation or quarantine for patients