GOOD THUNDER — It takes her 15 seconds to give the essential facts of the accident that left an inch-deep dent in her skull, put her into a coma for 11 days and has kept her from formal employment for the past eight years.
The plan on April 2, 2013, upon arriving in the North Shore community of Lutsen, was for Robyn Block and several friends to check into a cabin and spend a few days downhill skiing.
They got there before a room was available, however. Block wanted to ski to pass the time.
On her first run, she didn't come down alone.
"I didn't have my helmet on because I was like, 'Aw, it's just one quick run,'" she said earlier this month. "Must have realized I was going too fast — I hit a tree, then it flung me back and I cracked my head open on a rock."
Severe swelling in her brain called for an airlift to Duluth, where she received life-saving brain surgery that temporarily removed a portion of her skull. She fell into a coma. Her family was told to expect at least 60 days of inpatient care in the hospital.
She walked out less than three weeks later with a medical helmet to wear for the car ride home.
"Don't tell her what she can and can't do," her father and friends told the medical staff. "She will do the exact opposite."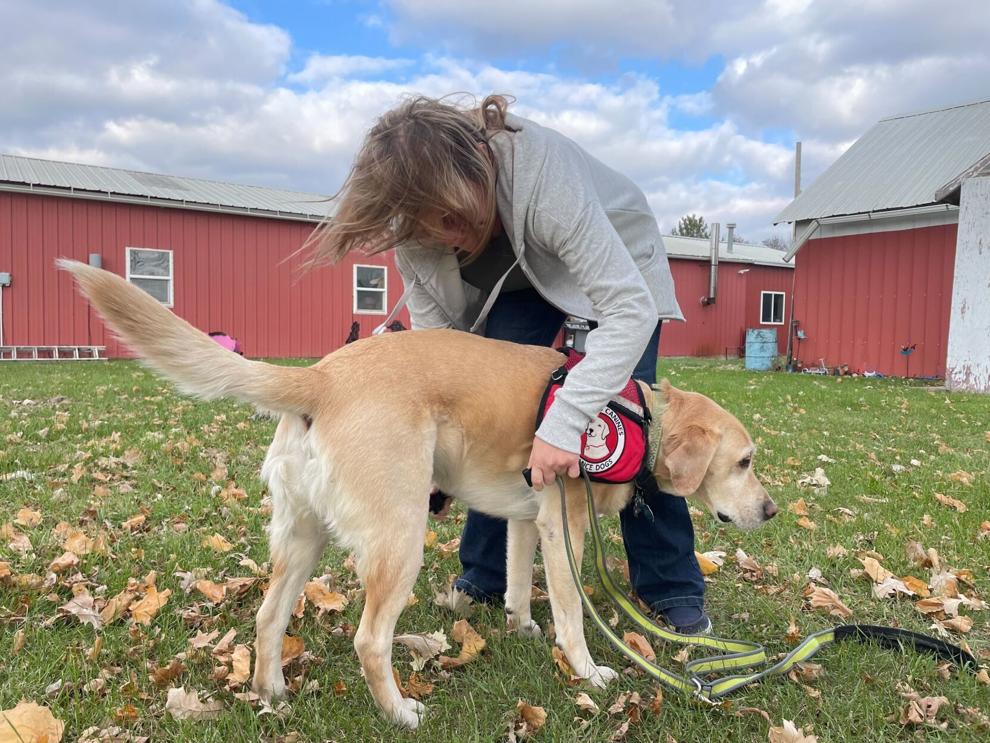 Now Block is convinced there's a reason she didn't die on that snowy hill or in the hospital. She feels compelled to do something to justify that purpose.
Her conviction initially led her to create a brain injury support group in Mankato — the first of its kind in the city, she says.
Half a decade later, in October she became the chair of the local chapter of the Minnesota Statewide Independent Living Council, an advocacy group for people who are disabled but wish to lead independent lives.
And more recently this fall it brought her to the Minnesota Partners in Policymaking leadership program, a small group formed annually based on selections made by the governor's office. Block, 36, went to the Twin Cities this weekend to share with county commissioners the group's policy concerns pertaining to people with disabilities.
Sherie Wallace, who contracts with the Minnesota Governor's Council on Developmental Disabilities, said about 25 people are currently part of the monthly program that lasts until May. The goal each year is for roughly half of attendees to be adults with various disabilities and half to be parents of children with developmental disabilities.
Through detailing the history of the disability rights movement and arranging conversations with elected officials, the mission is to equip people and parents with knowledge to effect change in their communities. More than 1,100 Minnesotans and 27,000 people worldwide have participated since the program's advent in 1987.
"It's called Partners in Policymaking for a reason: You learn how to talk to a mayor, how to talk to a school board, how to give testimony to the state Legislature," Wallace said.
"It's a subtle psychology," she added, "of just helping people believe in themselves."
Block said her focus this weekend was discussing employment opportunities for people with disabilities. She spoke with a few county commissioners and plans in the coming weeks to meet with Blue Earth County leaders.
"We need to make sure that we present them with our vision," Block said. "Our vision for employment is … for it to be equal for people to work with disabilities — that places don't set them apart."
Her experience trying to reintegrate into the working world shapes the message she has for officials.
Multiple areas of Block's brain are permanently dead. In the years following the accident she had several seizures, two of them convulsive.
There were times when a short period of light physical and mental activity left her exhausted for the rest of the day.
She sat for an interview in the Thunder Bar and Restaurant, where she had worked as a server for a decade before the crash. For the time being she can't formally return to any job, according to the counsel of a Rochester brain specialist, so she volunteers to wrap silverware and portion food to help with her severely worsened finger dexterity.
She longs for the independence of a working life. Her eagerness often leads her to exert herself beyond levels recommended by the specialist, she said.
"For me, if I push myself, I know what I can do," she said. "And if it wears me out, that's fine, because then I know I got that far."
She did take the doctor's advice on getting a service dog, however, which accounts for the golden Labrador Retriever lying near her feet as she talks. Over four years, Block has learned that when Ziggy nudges her and refuses to leave her alone, she needs to sit and take a break.
Besides the disability support meetings she attends, she occupies much of her time making art. She feels that the intuitive, subconscious work of creativity has helped to strengthen her brain.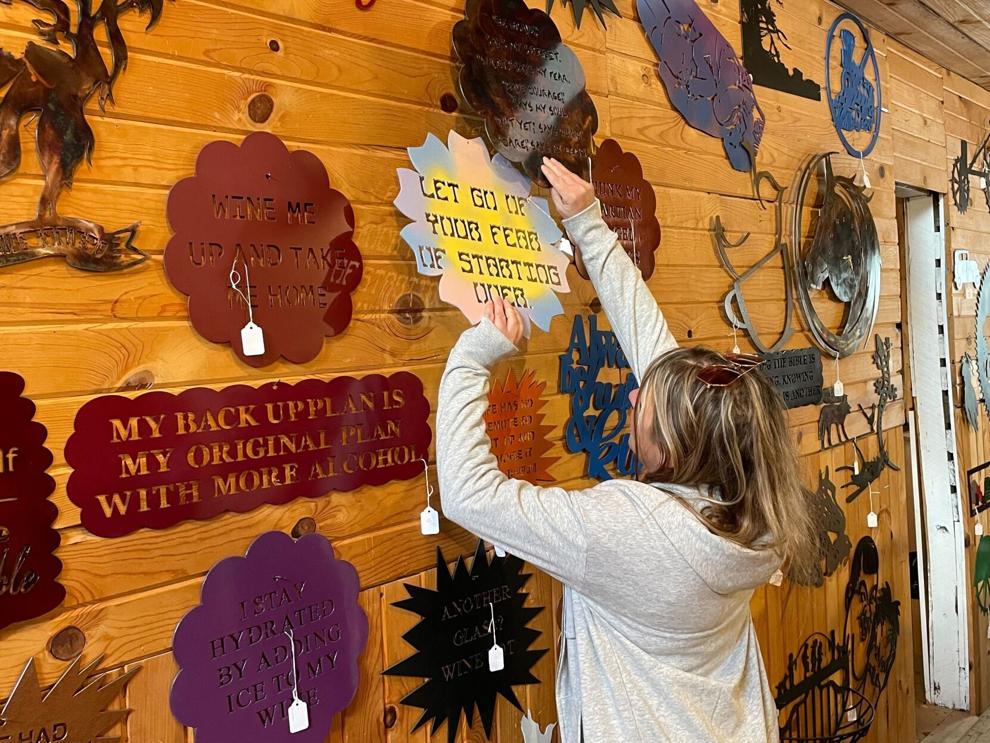 She occasionally painted before her accident but has since formed a partnership with Arnie Lillo, an 83-year-old metal artist whose creations draw hundreds of visitors a year to his property south of Mankato off County Road 16.
Lillo and his late wife used to be regulars whom Block served at the restaurant, she said. After part-time employment at a hardware store left her crying in frustration at her inability to sort metal parts into their associated bins, she decided one day to ask Lillo to teach her what he does.
In the five years since, she has been there a few days of almost every week. Walking through the animals she had cut out and painted for a display in the front yard, she called the space her "playground" as Ziggy bounded between creations nearby.
"I really think the power of positivity does a lot for it," she said of her recovery. "Again I'm not sitting there like, 'Poor me, pitiful me.' ... Screw that. I'm like, 'I'm gonna go and show the world I got this.'"
Lillo said that if you weren't aware of Block's brain injury, her work at the shop would never betray its existence.
She has reclaimed the ability to drive because she no longer has seizures. She talks confidently and smoothly most of the time, though she occasionally becomes quiet when trying to recall words or thoughts.
Much of her recovery is relearning routine actions. Picking up an object is more difficult and tiresome for her than for the average person.
Even with areas of her brain permanently dead, Block has found an ethos for her recovery in something Lillo told her while the two were working one day.
"He said the one thing that nobody can take away from you is what you've learned," she said. "It's just true. You can't take away what I learned."