MANKATO — An open Blue Earth County commissioner seat has attracted five candidates, with the Aug. 11 primary election set to winnow the field to two candidates for the November general election.
After 14 years on the board, District 4 Commissioner Will Purvis is retiring at the end of the year.
Voters will choose from a slate of candidates with deep rural roots in the county: Bob Diesch, Paul FitzSimmons, Kevin Paap, Brian Riewe and Sharon Schaller.
District 4 encompasses a western, mostly rural, area of the county.
The candidates say that while they want to get their names and messages out to voters amid a crowded field of candidates, they're all hamstrung by the COVID-19 pandemic.
The traditional venues of camping out at the county fair, walking in town parades and visiting restaurants and other public events aren't available this year. And they say going door-to-door is mostly off the table as many voters may be put off by visits.
None of the candidates have complaints about the way the county board currently operates, and all say they want to bring a strong rural voice to the board in a county where Mankato, with its size and importance as a regional hub, invariably gets a lot of attention.
All say they know the county's budget, like all other levels of local, state and federal governments, is going to take a hit because of the pandemic. And they say it's too early and the budget effects too unknown to suggest any specific budget cuts or other adjustments that might be needed.
Bob Diesch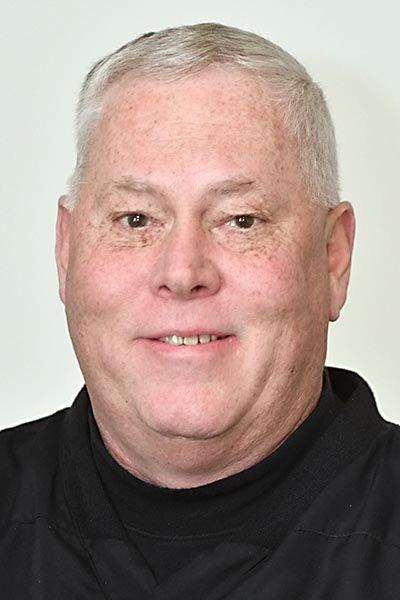 Diesch is a Rapidan Township crop and livestock farmer and a distribution sales manager for MTU America (formerly Katolight Corp.) in Mankato.
His community volunteerism includes service on numerous committees and boards, including Blue Earth County Agriculture Society/Blue Earth County Fair. He also serves on his church board.
"My impression of the board is it's very functionable and very efficient. I've served on boards where it's not always that way. I don't expect everyone to always get along but when you make a decision you need to move forward as a unified board."
Diesch said he thinks the county will need to look for some federal money to help in coming budget struggles and will have to look at budget adjustments.
"There's going to be no easy fix or a quick fix. I have grandchildren who will be paying for this pandemic for years. The stimulus and the extra $600 in unemployment benefits, that's money that has to come from somewhere."
The Rapidan Dam, which is in District 4, has had several costly repairs and was dealt a new blow last winter when a freak ice dam built up downriver causing the hydropower plant to flood, ruining equipment. The company that runs the hydro plant announced they are no longer interested in running the plant. All the candidates say there will be no easy solution to the dam.
"I live about a mile away from the dam," Diesch said. "I think it's a very significant part of Blue Earth County history. But that being said, I don't have a good answer for the dam. I don't think removing it is an option because there's 110 years of sediment behind it. Removing the gates and letting it free-fall, I don't know if that's viable because you can't control the flow. So now we're talking about spending money and we've spent a lot of money already.
"The option I'd want to explore is what would it take to get a new (hydropower) tenant in there and talk long range what are we going to do. We can't just put Band-Aids on it."
Diesch said that if elected he'd focus on expanding the rural economy, including finding incentives to help young people get involved in farming.
"I'd like to see how we can make opportunities available for rural areas for expansion and growth. Today it just seems there's a lot of regulations to do anything. There's a lot of focus on Mankato, but there's a lot to offer in rural areas."
Paul FitzSimmons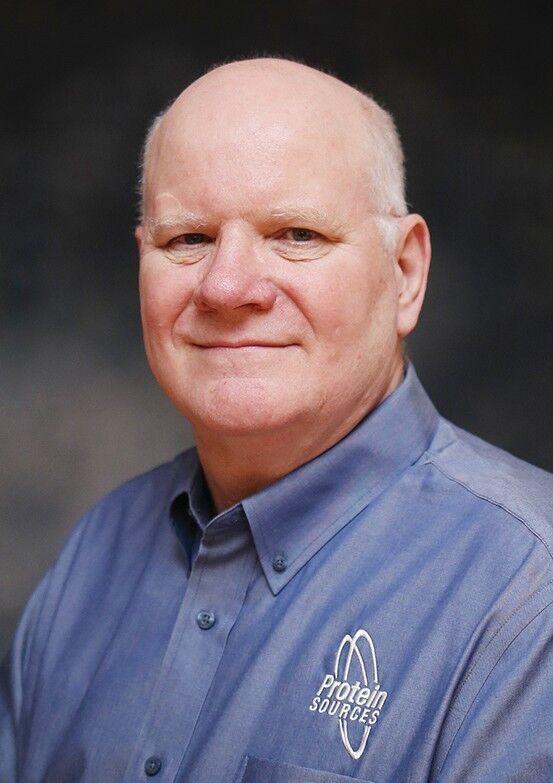 FitzSimmons operates a family hog business along with siblings. The family also has companies that operate grain elevators and provide management services to over a dozen farms.
"Coming from rural and running a business in Mapleton and Good Thunder I see the need for rural representation on the board — showing not just what we provide to the county but what we need," FitzSimmons said.
He said his business experience would also help him on the county board.
"We have 280 employees so I have a lot of experience in employee negotiations and training and those things."
He is braced for bad budget news for the county. "Businesses are in survival mode and the county has to look at it the same way — that they're in survival mode. Balance sheets for businesses and farmers are going to be tough. There are a lot of tough decisions that are going to come."
FitzSimmons said one area he would want to focus on is caring for veterans. "I'm not a veteran, but I've always believed the first check we write should be to make sure our veterans in Blue Earth County are taken care of. We have one of the top veterans guys in (Veterans Services Director) Mike McLaughlin. Making sure he gets what he needs is important."
FitzSimmons has worked on permitting new hog feedlots around Minnesota and in other states. While he said the regulatory costs of permitting in Minnesota are very high, he believes Blue Earth County has taken a fair and consistent approach to permitting feedlots.
"Since they rewrote the rules in about 1993 Blue Earth County has been very consistent. If you (follow the permitting requirements) you're probably going to get a permit. I've permitted in other counties and in other states where it's not consistent, and then you have problems."
He said he would work to help people start and run rural businesses. "I understand (the need for) regulations, but I also understand the cost of regulations in running a business. If we have businesses in rural areas trying to start I want to make sure we aren't making it too hard for them."
FitzSimmons said his background would serve him well on the board.
"I'm an ag guy and a livestock guy in a county where Mankato is the major force. I'm going to be a voice for the rural townships and cities. I know the value of what Mankato brings to us, but I also understand the value we bring to Mankato and that's what I hope to bring to the board."
Kevin Paap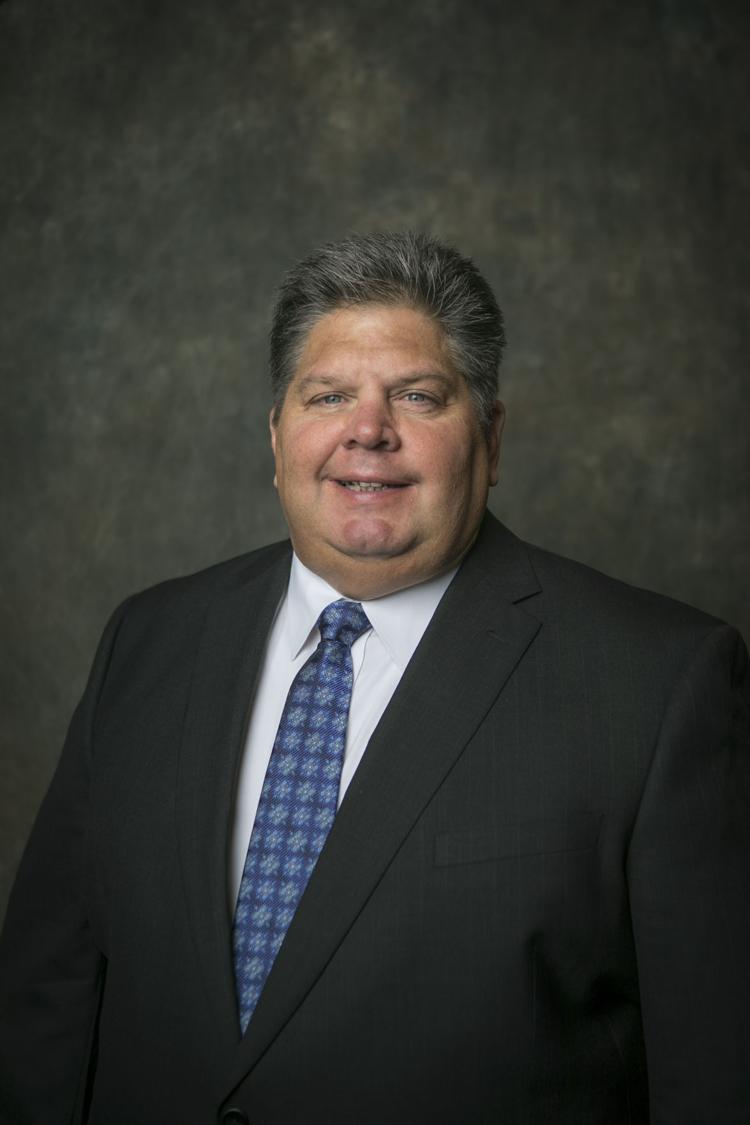 Paap is president of the Minnesota Farm Bureau, and he owns and operates a family farm in Vernon Center Township. Along with his leadership in the Farm Bureau, Paap served 28 years on the Vernon Center Volunteer Fire Department and as an emergency medical services instructor at South Central College.
He ran, he said, because he believes in local public service.
"It's the importance of local government. My dad was on the local town board for more than 30 years. Grandpa was mayor or Vernon Center. So I learned early on the importance of local government and the affect it has on people's lives."
He said scrutinizing the budget will be a key focus of the county moving forward.
"COVID-19 has changed the game in everybody's life. As a county government it's caused a lot of increased costs and decreased revenue, so it hits on both sides," Paap said.
"It's really going to take some hard looking at the budget, a look at what we do for capital budgets." He said that listening in on county board meetings he believes the department heads and administration realize the difficulties ahead.
"The dollars we thought we would have, we won't have."
He said his public safety and public health background should help him as a commissioner.
"The county's job is to serve and protect the constituents. We need to make sure we have the services for those who need help. Human Services is getting to be a bigger department, and we need to keep it transparent."
Paap said he'd like to focus on economic development and adding value to crops and livestock. "It's an important part of our economy."
As for feedlot and other regulations, Paap said getting citizen input is key.
"I think Blue Earth County has done a good job of being open about things. I think the important thing is if people know what the rules are up front and when we amend rules — whether it's feedlots, septics, smart growth — as long as we have open stakeholder involvement and it's an open process, I think people have more acceptance of rules and fees."
He said he would work to bridge any rural-urban gap on the board.
"As a county we're very representative of the state and nation. Rural is becoming less and less whether it's Mankato compared to the rural townships or the metro compared to the rest of Minnesota.
"As farmers you learn at an early age that working together works, working with neighbors across the street or father away. I think Blue Earth County has a lot of experience on the board. We can sit down and talk about the issues. There may be times we will disagree — I don't have a problem with disagreeing but not being disagreeable."
Brian Riewe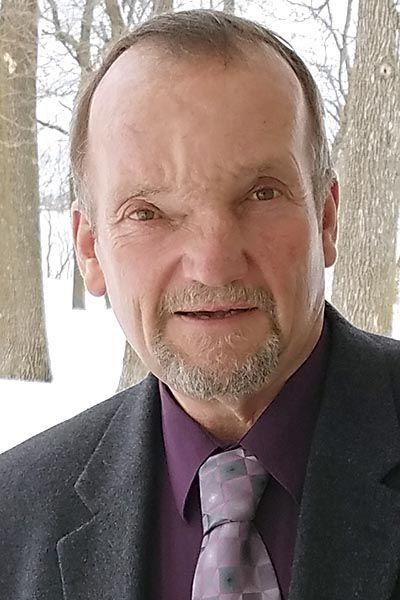 Riewe is a lifelong county resident and third-generation farmer and livestock producer.
He is a supervisor for Pleasant Mound Township and holds leadership positions at his church.
"I think maintaining a rural voice on the county board is important.
"Mankato is an important part of the county, but it's not the only part of the county. I'm a little prejudiced, but it seems we do a lot of projects in Mankato but I'd like to see more in the rest of the county," Riewe said.
"I've always been interested in keeping up the rural roads and bridges, but I know that's going to be tough (with expected budget problems). I would have to look at things individually, it can't be a one-size-fits-all approach to cuts. It will depend on what the voters want to see."
He grew up farming with his dad and is working with his son to take over the farm. He said his work on the township board has given him experience with road and bridge issues, and he's long worked designing and installing drainage systems, giving him insight into drainage systems, which are often a topic at county board meetings.
On feedlot regulation, Riewe said a balance is needed.
"I think livestock is an important part of the economy, but I understand no one wants a hog barn right next to their home either. I think we need to respect landowners' rights to build feedlots and homeowners' right to have some buffer, too."
He said the lack of high-speed broadband in many rural areas is an issue that has been highlighted even more during the pandemic as more people worked and took classes from home.
"I'd like to see better broadband. I talk to different utilities and they say the funding isn't there, and the return on investment isn't there. There may be more options available with satellites. I'd like to find out more about that. It's frustrating because the (rural) population isn't there for the economics to work well for broadband."
Sharon Schaller
Schaller grew up and currently lives on a Century Farm in South Bend Township. She has milked cows, raised ducks, geese and chickens and was previously a member of the Rapidan Raiders 4-H Club.
Schaller is a graduate of Minnesota State University and holds a teaching degree in business education and social studies. Her teaching experience includes classroom instruction at Waldorf, homebound instruction in Mankato Area Public Schools and substitute teaching at what is now South Central College.
In 1968, Schaller and her husband, Al, started a business from scratch in North Mankato called The Broaster. In 1974 they switched to a craft store and renamed it Sharon's Craft-NFloral Center.
Schaller said it's too early for specific actions to deal with county budget constraints.
"It's pretty hard to determine right now because we don't know when things will be opening up. We're going to have to cut down on a lot of things, but just what they are is yet to be determined."
She said she would like to see the hydropower plant at Rapidan Dam restored if possible.
"The Rapidan Dam is an important issue. It's washing out and there's a lot of sediment behind it. I believe in hydropower for clean energy. I'd like to see that replaced if possible," she said.
"No matter what happens to the dam we're going to have to get rid of that sediment behind it anyway. There's so much sediment going down that river. Somehow we've got to stop that sediment from going down the river."
Schaller said she'd like to find out if the county is keeping proper track of all the farm fields where manure from hog feedlots is being applied. She said she'd also like to explore if there are better ways to manage feedlot manure for use as fertilizer.
Schaller said she is interested in improving in-home health care for county residents, and finding ways people can hire others to care for a loved one without having to go through an agency.
"We need to find more ways to allow those health workers to come in. Too much is getting wound up through agencies, and it costs more than dealing with someone directly."