Black community leaders say they're hopeful protests against police brutality will lead to positive changes in Mankato area police departments.
George Floyd's death at the hands of Minneapolis police officers in May inspired a worldwide movement calling for broader social justice. Activists have called for police reforms ranging from chokehold bans to retrainings to defunding law enforcement agencies.
The community leaders in Mankato said discussions aimed at building more trust between local police and people of color already have begun.
It won't be an overnight fix, but they said the momentum is there to create meaningful, long-term change.
"Do I believe that this will be something that causes change? Yes, I do," said Destiny Owens, director of Mankato-based Black Excellence Around Minnesota, known as BEAM. "There are so many people working on different things. We're collaborating, hearing each other and having conversations."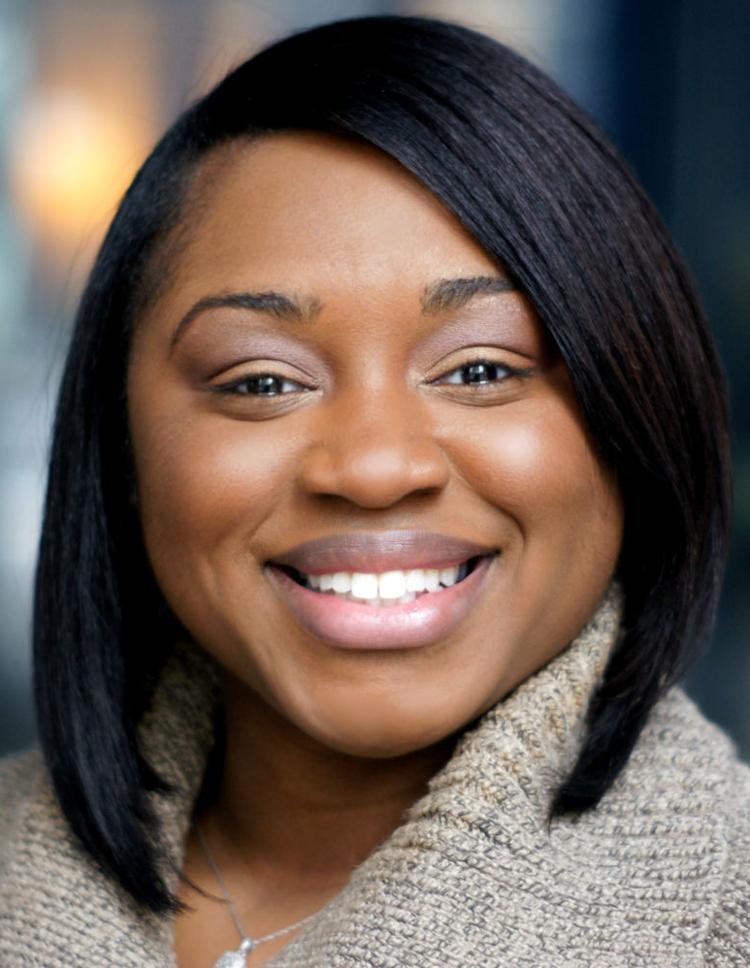 Owens spoke at recent demonstrations calling for justice for Floyd. The issue goes far beyond him, though, she said.
"It's bigger than Mr. Floyd because you can be a Black person in your home and be killed for being home," she said, referring to Breonna Taylor's death in Louisville, Kentucky. "You can be a Black person going to a job or going to a corner store and be killed."
She said reform should start with rethinking law enforcement's role in the community. She noted how slave patrols were a form of early policing in the U.S. — featuring armed white men enforcing slavery for owners.
The name and approach for police should change with the times, she said. The emphasis now could be more on keeping the peace rather than going out looking for people to police.
She also recommended further diversity and tactics training. Valerie Hines, acting vice president of the NAACP Mankato chapter's forming committee, called for more trainings as well.
More diversity, sensitivity and inclusion trainings could help undo the stereotype that people of color are violent and, therefore, a threat, Hines said.
"That person you encounter wants to go home as well and not be carried away in a body bag," she said.
Hines, owner of Mirrored Images Salon, also wants to see more bonds between officers and the neighborhoods they serve. The Minneapolis Police Department has drawn criticism for the low percentages of officers who actually live in the city.
"I want police officers to know their neighborhoods, know the people, so when things happen you're a little familiar with Black and brown business owners," Hines said.
Her reform ideas also address whether and how police should handle mental health and child protection cases. Too many of those situations escalate into violence and could possibly be better served by another trained professional, she said.
Mankato Director of Public Safety Amy Vokal agreed that police are asked to respond to scenarios they're not trained to handle.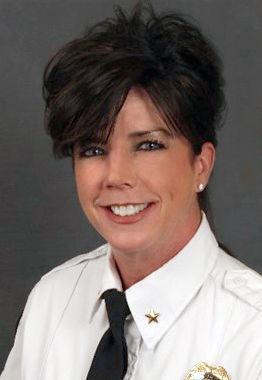 "We've said for years and years and years that we're not trained to deal with some situations that come to us because no one else will take them," she said.
A recent example was someone threatening to jump off a roof on Riverfront Drive. A mobile crisis team came out to assist police, which Vokal said helped.
Grants could help cover more community health workers to respond to similar scenarios. Vokal, who participated in a recent virtual forum on racial equity, said Friday she thinks there are always opportunities to improve operations.
"One of the things we need to look at is transparency," she said. "One small example is we have a complaint process about how to file a complaint about an officer for behavior. We're discussing how to get that online."
Owens and Hines also advocated for more accountability for officers so citizens know their concerns are taken seriously. Beefing up the Public Safety Advisory Committee's power was one suggestion.
Vokal and Greater Mankato Diversity Council Executive Director Bukata Hayes have worked closely together through the years. Hayes said one of the reasons he's optimistic that positive reforms will happen is because he sees a willingness to listen from public safety leadership.
"They've been first to the table to try to have a meaningful conversation about what policing looks like here and police reforms," he said. "From my vantage point, we have a willing partner."
While Minneapolis and other communities are considering dismantling police departments to start anew or redirect investments to other needs, Mankato activists so far are opening dialogues to work with police on reforms.
Hayes sees the partnerships between the city, public safety and Diversity Council deepening as the sides look for ways to address citizen concerns.
"Amy and the city and public safety have only expressed that they need to do more going forward, that they want to be a part of crafting a system that's more equitable," he said.
While much work remains to build trust between police and community members, Vokal said ongoing projects that started years ago have proven helpful. One is the Tapestry Project, a partnership between Mankato, North Mankato, the school district and the MN Council of Churches Mankato Refugee Services, where diverse community members gather to discuss issues and promote social connectedness.
Officer participation in the program, Vokal said, helps build empathy — a crucial trait in officers. She talked about how the Diversity Council and YWCA could possibly help provide input on new hires by expanding extensive background checks looking into a candidate's psychological profile and character traits.
"We're looking for a spirit of service, not a spirit of adventure," she said.
The reforms discussed by Black community leaders and those in the works within the department of public safety are about instilling more confidence in the institution of law enforcement among people of color.
Because they've seen so many documented examples of police killings, a sense of fear arises in Black people when they're pulled over by police now, Owens said. She once started saying a prayer when her family got pulled over.
"My prayer was for the Lord to make us safe and alive," she said. "This is a prayer that a lot of Black people have to pray."
She felt fearful for her husband and herself despite knowing they work hard, take care of their children and go to church. It felt like none of that mattered, she said, because they were Black people driving in a nice vehicle.
The experience reminded her of a time when she was younger and was with her uncle as he got pulled over in St. Paul. She watched as a police officer pulled her uncle out of the car, slammed him on top of the trunk and told him it'd be a shame if he got caught with marijuana on him.
The uncle didn't have marijuana, but the officer threatened to plant a bag on him, Owens said. The officer let her uncle go, but the message was sent.
That's why so much healing is needed, Owens said.
Hines and NAACP Mankato forming committee president Maurice Staley said they know that fearful feeling all too well.
"When you get pulled over and you're Black, you literally feel like you can die," Staley said. "That's what we have to seek to change."
Staley, pastor at House of Worship Church in North Mankato, said he even feels it when a police officer pulls up behind him. He starts wondering if it's a good cop or a bad cop back there.
And in George Floyd's case, there was no differentiation between good cops and bad cops on the scene. Seeing such a visceral example of wrongdoing, and no one in authority stepping in to stop it, united so many people to take stands against racism, Staley said.
That galvanization between Black and white people gives him confidence change will happen.
"We know in Mankato the momentum toward justice and equality won't stop, and I have a feeling that it won't stop nationwide as well as worldwide," he said.