Jamie Beyer, Wheaton, Minn.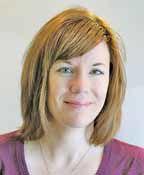 The Beyers farm roughly 3,500 acres that they rent and own near Wheaton and across the border in South Dakota. Jamie Beyer, with her husband Rodd, grow wheat, corn, soybeans, sugarbeets and grapes.
For the third year, Jamie might keep some bees again.
"I'm trying them. We'll see," Jamie said. "I end up with the best honey you have ever had in your life, but it costs me $1,000 per year, and the bees have yet to make it through our brutal winters."
They are also growing alfalfa because three new dairies are going in.
"A lot of growth out here. In cows anyway," she said.  
They hope to begin planting the first week of May. 
Jamie became active in the farm five years ago. The couple have three girls ages 9 to 12. "If the girls were going to be interested in the farm I had to be too."
Jamie handles the bookwork for the farm and works part-time for Bois De Sioux Watershed District.
She left her fulltime job so she could help during planting and harvesting. Last fall, she got the girls in the field to run a combine and fill a grain cart and truck. The girls also help with the family's grape vines. For the past 15 years, the Beyers have sold grapes to a winery near Volga, S.D. Grapes require lots of manual labor so the girls get a little taste of how to earn a buck.
When it comes to grapes, Jamie said, "They break your heart a new way every year."
The couple is raising their daughters in the same small town where they grew up. "They have the same teachers we did."
Jamie Beyer is vice president of the Minnesota Soybean Growers Association. The Beyers wanted to get involved and do something bigger than themselves. They participated in the American Soybean Association's DuPont Young Leader Program, which led to leadership in Minnesota Soybean.
They organized a soybean chapter in Traverse County, their home county. On April 12, the Beyers testified on the proposed buffer at the state capitol. Rodd Beyer went on the 2018 Minnesota Soybean "See For Yourself" trade mission to Chile and Columbia. 
"It was a great experience to see where our soybeans go after they leave our elevator," Rodd said.
With so many federal, state and local issues grabbing headlines, Beyer expects a very busy year ahead. As a member of the state soybean board and county chapter, she believes growers will gain traction in fighting issues together.  
Blair Hoseth, Mahnomen, Minn.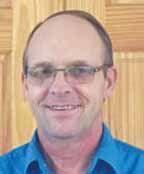 Blair Hoseth has a diversified farm near Mahnomen. He grows corn, soybeans, wheat, and alfalfa and runs a 150-head cow-calf operation.
Spring calving went pretty well this year. His cows will head out to pasture later in the spring.
He hopes to begin planting the first week of May. On April 11, the ground was still frozen.  
When it comes to the downturn in the farm economy, Hoseth looks at the big picture. "I think people are going to keep eating for the rest of their life so I think there's going to be a fair demand for our product."
He holds an economics degree from North Dakota State University.
For Hoseth, the key to successful farming is diversification. In addition to crops and cows, he also sells seed and equipment skid steer attachments.
Blair and Debbie Hoseth have two grown daughters and a son. His son, Marty, is graduating from NDSU with a degree in agriculture this spring. Marty is part owner in the operation and will return this summer to farm fulltime.
This year Hoseth became a director for the Minnesota Corn Growers Association board. He represents district 6 in northwestern Minnesota. Hoseth is focused on building new export markets and continuing the organization's support of 4-H and FFA.
Karson Duncanson, Mapleton, Minn.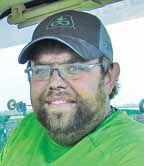 Karson Duncanson and his brother Kameron are KD2 Farms near Mapleton. They farm 2,500 acres of corn and soybeans and operate custom finishing facilities with 9,000 spaces for hogs.
Karson and Kameron make major decisions together. One decision was to plant all conventional corn in 2018 after dabbling in conventional in years past.
"We made the switch to conventional corn for a cost-saving measure, as well as to capture the premium market price," Karson said. "In the environment we're in today, every little bit helps."
KD2 will be a little heavier on corn over soybeans this year, but that's just how the rotation worked out.
As for soybeans, they are growing quite a few seed soybeans along with high oleic soybeans. Again they are chasing a buck in the premium market.
"The truth of it is there is very little money in commodity crops right now. You have to try to do something to make it," Karson said.
Karson is looking forward to getting in the fields and planting. Usually by mid-April, there are some small grains in the ground so this spring isn't typical.
"Luckily we are sized to the point that we can plant everything in a hurry. Once we can go, we can go really fast," Karson said.
The brothers grew up farming with their dad and mom, Karl and Jackie Duncanson, and their Uncle Pat and Aunt Kristin Weeks Duncanson. The operation was known as Duncanson Growers. After their dad died in 2015, Karson and Kameron formed their own partnership in 2017. They still work closely with their aunt and uncle.
A fourth generation farmer, Karson is 32 years old. Karson and his wife Amber are raising two young children, Halie and Keegan Karl. Proud of his family legacy in Blue Earth County, Karson is farming for the next generation.
"The land is our natural resource to provide our living. If we're not going to take care of it, it's not going to take care of us," Karson said.
The Duncansons are also involved in their community. Karson is a member of the Maple River Schools Board and vice chairperson for Blue Earth County Corn and Soybean Growers. Amber serves on the Mapleton Parks and Recreation Board. 
Matt Haubrich, Danube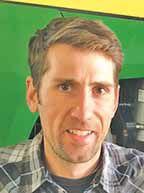 Despite the April snow, Matt Haubrich is optimistic that planting can go according to plan, but he's projecting that everything will be going at once.
"We told everybody just be ready," Haubrich said.  
Haubrich Family Farms grows spring wheat, peas, corn, soybeans and alfalfa. They employ seasonal help. The Haubrichs are hoping for a window to get some spring wheat in at the end of April. Next it's peas.
"When the soil temperature is right we're going to start going with corn," he said.
Every growing season offers the opportunity for strong, high-yielding crops. 
"We're coming off of some record yields the last couple years. It has set this bar a little bit higher. We know what we can do," he said. "We just want to maintain that as best as we can."
Haubrich, a fifth generation farmer, farms with his parents Mike and Suzy, and brothers Greg and Dan on their century farm. The Haubrichs' children, Jack, Levi and Sawyer, are the sixth generation. His wife Kristie works at Nova-Tech Engineering in Willmar. Nova-Tech manufactures and engineers robotics systems that serve the agricultural industry across the globe.
Haubrich is earning credits in the Farm Business Management program out of Ridgewater College in Willmar. He works with his instructor over the phone and at the farm.
"I'm a big advocate of continuous learning. It's very beneficial," he said.
His binders are filled with detailed information on what will be incorporated into every field. His brother Dan, a certified crop adviser for Centrol Crop Consulting, helped out with the crop plan.
"We're looking at getting these crops in, get off to a nice even start, good strong stands of corn and a good population of beans," he said.
They also raise lambs for meat, but they shear out of necessity. They have 400 animals in the yard. They lamb early in mid-January because prices slip late summer due to a large supply, he explained. "It's like any other market, you try to capitalize on the highs."
Active in the community, Haubrich is a director for the Renville-Sibley Cooperative Power Association.