COKATO, Minn. – "You're fixing your costs for the next 25 years. That's huge."
In a nutshell, that statement by Dennis Terning tells why solar energy systems are becoming as much of the rural landscape as the silo and grain bin. Dennis and his son Dean are owners of Terning Seeds and TNT Farms in Cokato, Minn. In 2014 the  Ternings installed a 105.6 kilowatt solar-driven system generating approximately 180,000 kilowatt hours of electricity annually.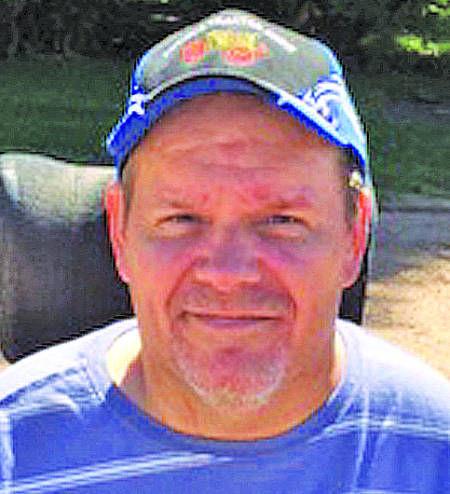 Though warm and engaging, Dennis seems like a no-nonsense kind of fellow who isn't apt to jump on a trend for trend's sake. The Terning family farm is 106 years old. "From a financial standpoint, it made sense to do it," Dennis said. "That's part of it, but we thought it would be a good idea to be going green with our consumption."
The Ternings farm about 2,200 acres in corn, soybeans and small grain. But it was the 2,100 acres of irrigated seed corn which put a big demand on the Ternings' power bill.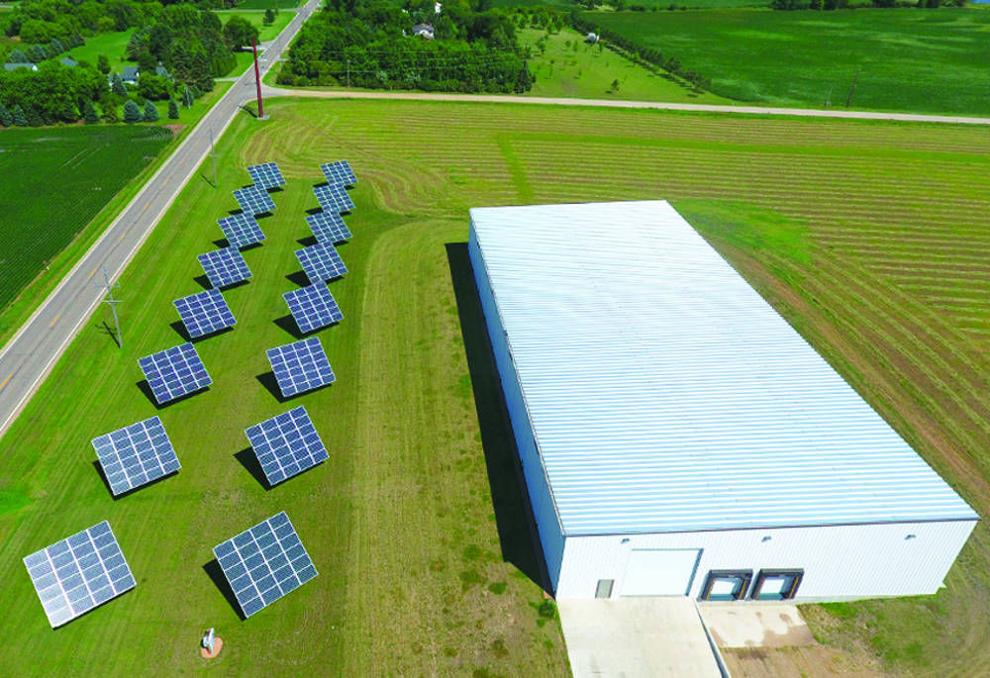 "There's three things you need to be successful in the seed business," Dennis explained. "Irrigated fields, single-pass reversing dryers and a climate-control warehouse."
Dennis said the operation usually harvests the seed corn at 35 percent moisture and it must be dried to 12 percent. However, conventional dryers dry the grain from the bottom up, which can create uneven moisture levels. The reversing dryers dry from top and bottom – providing a more even moisture content level. The corn seed is stored at no more than 60 degrees fahrenheit. All of this consumes power. Records show in the month of September alone, the Ternings used 100,000 kW of power.
The Ternings first explored solar energy options about five years ago, but found it was not financially feasible. But a number of developments since that time led them to Blue Horizon Energy of Plymouth, Minn. "The cost of panels fell 50 percent since 2008," said Blue Horizon representative Barry Thompson, who worked with the Ternings on their installation.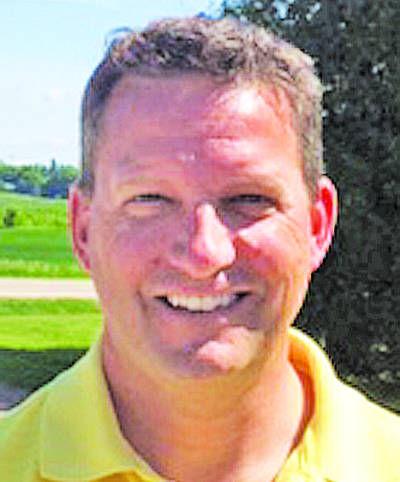 "We couldn't have done it without government involvement," Dennis said. "We received a tax credit of 30 percent, plus we qualified for a 25 percent USDA REAP Grant. And we could depreciate 85 percent of the total cost."
The state helped out on the project as well. No state sales tax was charged on the equipment and the panel system will not cause a jump in the Ternings' property tax bill.
"We looked at how much energy the Ternings used each month over a 12-month period," said Thompson. "We worked with Xcel Energy (the Ternings' power provider) and they were very cooperative. At that time, the state law was a 40kW maximum, so we had to work with that." The Ternings' 180,000 kWh system is the largest privately-owned solar system of its kind in Minnesota.
The Terning system consists of 16 individual piers with a tracking system. The piers are augured into the ground, corkscrew-like fashion, eight-feet deep. Each pier holds twenty-four 275 watt solar panels. The panels contain paper-thin silicon wafers. Light creates molecular movement within the wafers and that movement creates energy. Inverters convert the AC current to usable DC current.
Ternings' system is interconnected with Xcel Energy's power grid by use of a bidirectional meter. Dennis said 10 months out of the year, Ternings' solar panels will be supplying electricity to other Xcel Energy customers in the area when their system is producing more electricity than they need themselves. During those times, the bidirectional meter will actually run in reverse and their electric bill will be credited and applied to future electricity charges.
Rather than using conventional fixed-angle mounting brackets for the solar panels, The Terning system utilizes dual-axis trackers which follow the sun vertically and horizontally throughout the day using GPS software. No matter where the sun is, dual-axis trackers are able to angle themselves to be in direct contact with the sun. The trackers have a built-in system that monitors wind speed. In the event of a 30 mile-per-hour wind for 15 seconds or more, the system will instantly flatten horizontally, minimizing wind resistance. Trackers also have a snow mode. When activated, the mode moves the solar panels to a vertical position, allowing snow to slide off the panels.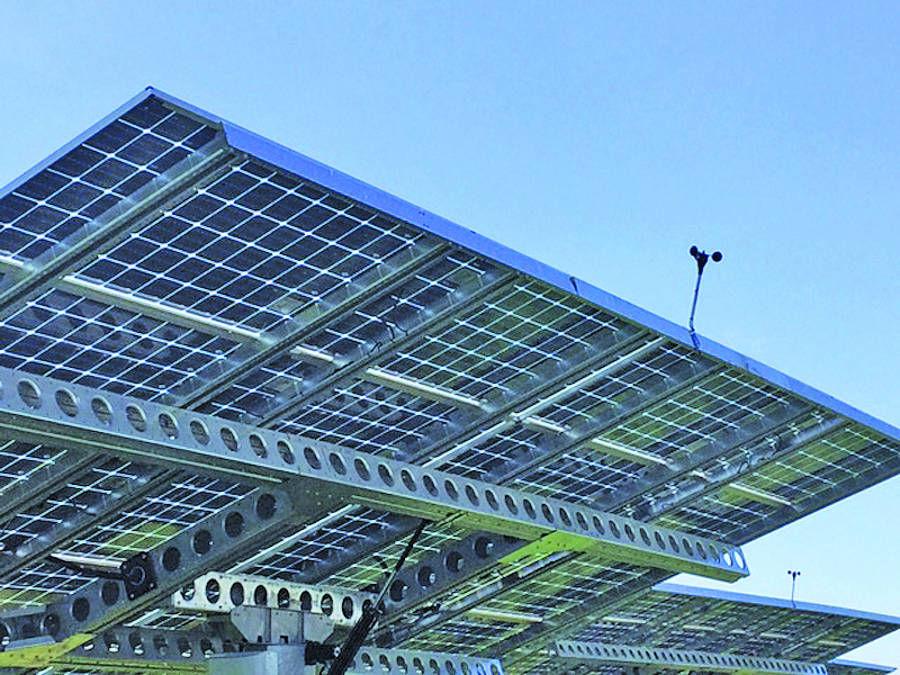 "Blue Horizon has its own team and does all of the installation," Thompson said. "A local company did the electrical hookup. If directional boring is needed for a project, we'll hire that out; but everything else is us." Dennis said the entire system took about a month to install. The USDA and Public Utilities Commission inspected the system, which was commissioned on Dec. 23, 2014.
The Terning farm was hit with a significant hail storm this spring and the panels survived intact. "The storm dented every steel roof on the place," Dennis admitted. "It didn't affect the panels at all."
"The panels are made with tempered glass – like a car windshield," Thompson added. "Now, large hail will damage a car windshield, but we've had panels go through one-inch hail and not get damaged."
The inverters are warrantied for 10 years. The panels carry a 25-year warranty. "With the sun aging the panels over time, we estimate you'll lose about a half-percent of efficiency per year," said Thompson. "Still at the end of the warranty, they're still producing about 80 percent of brand new. That's pretty good."
"There's really very little movement (in the system)," said Blue Horizon specialist Hal Kimball. "About every 7 to 10 years you should probably change the hydraulic fluid."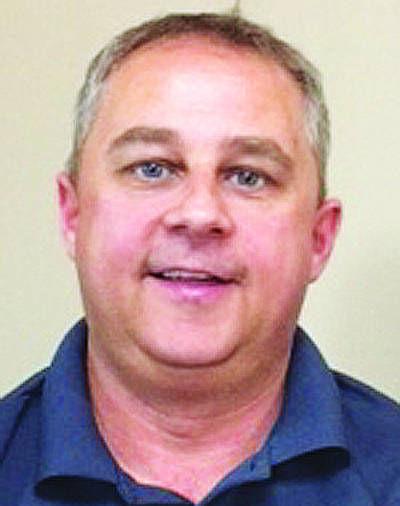 Kimball oversaw the installation of Todd Rose's TR Farms' 58 kW solar system near Morgan, Minn. "58.5 kW to be exact," smiled Kimball. "Actually, that was a conservative estimate on the output. We're running 15-20 percent ahead of what they projected."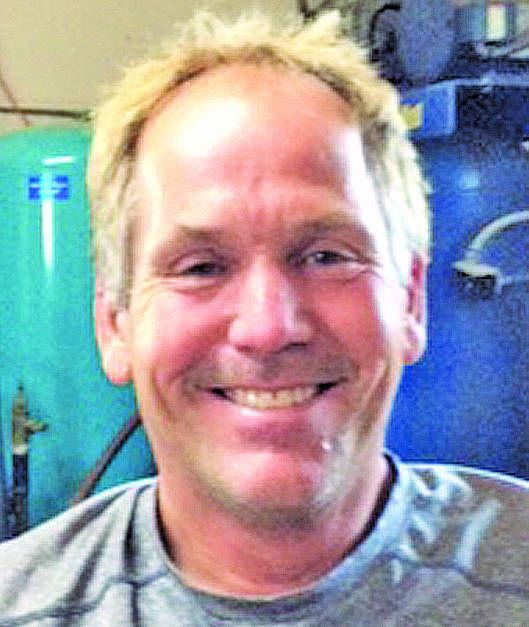 Rose raises turkeys from hatch to 20 weeks. He estimates he has 13,500 birds in a barn – one barn is for starters and two are for finishing. The electricity generated by the solar system powers six large exhaust fans in each barn and 12 circulation fans.
"I was looking for ways to be efficient," Rose said. "To create more income and be less expensive. With this system we're saving money without more work."
Rose's system is relatively new. It was up and running on the last week of 2016. "It was the coldest days of the year," Kimball shook his head. "It was brutal! But it was a good, clean job." The ground needed to be thawed to anchor the piers.
"Blue Horizon made it pretty simple," Rose said. "They took care of everything. They also monitor the entire system. Blue Horizon knows before I do if anything is amiss."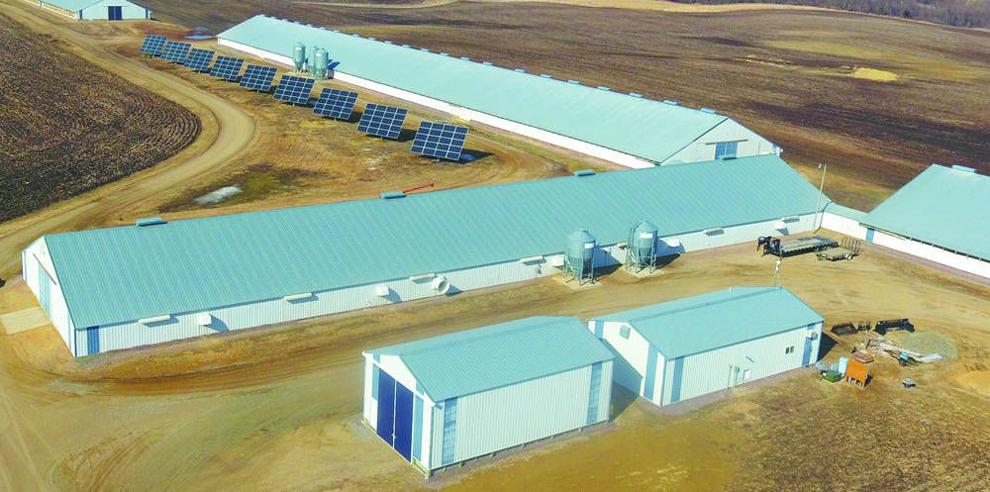 The Rose system performs much the same as the Ternings'; just on a smaller scale. The panels use a tracking system to follow the sun. They were spaced 60-feet apart so one tracker would not shade the panels of another. Kimball said while winter days are shorter and the panels see less sun, Rose will benefit from snow cover as the bottom of the panels will pick up light reflected off the ground.
Kimball said Rose can expand the system if the need arises. "It's basically modular," he said. "It's common for customers to add trackers. We've had customers come back to us five times."
"If the goal of the customer is to eliminate bills, we can scale the project to anyone's needs," said Kimball. "We've done many projects throughout the Midwest." Blue Horizon has done over 200 projects in Minnesota alone.
According to Blue Horizon Energy's website (www.bluehorizonenergy.com), in the short time of its operation, the Rose system has produced enough power to offset the production of about 128,140 pounds of Carbon Dioxide emissions, equivalent to taking 13 typical passenger cars off the road for one year. The system's energy production to date is sufficient to power 326 average computers for one year, or to power one average television for 294,702 hours (34 years) non-stop.
"I felt it was a responsible thing to do – save energy in an appropriate way," Rose smiled and winked, "less coal burning."