"Follow your dream!"
That's old advice, but Michelle Weber is a new rural voice proclaiming it.
Weber's dream was to find a way to build a life around her two interests — agriculture and art. She feels blessed that her real life has surpassed her dream.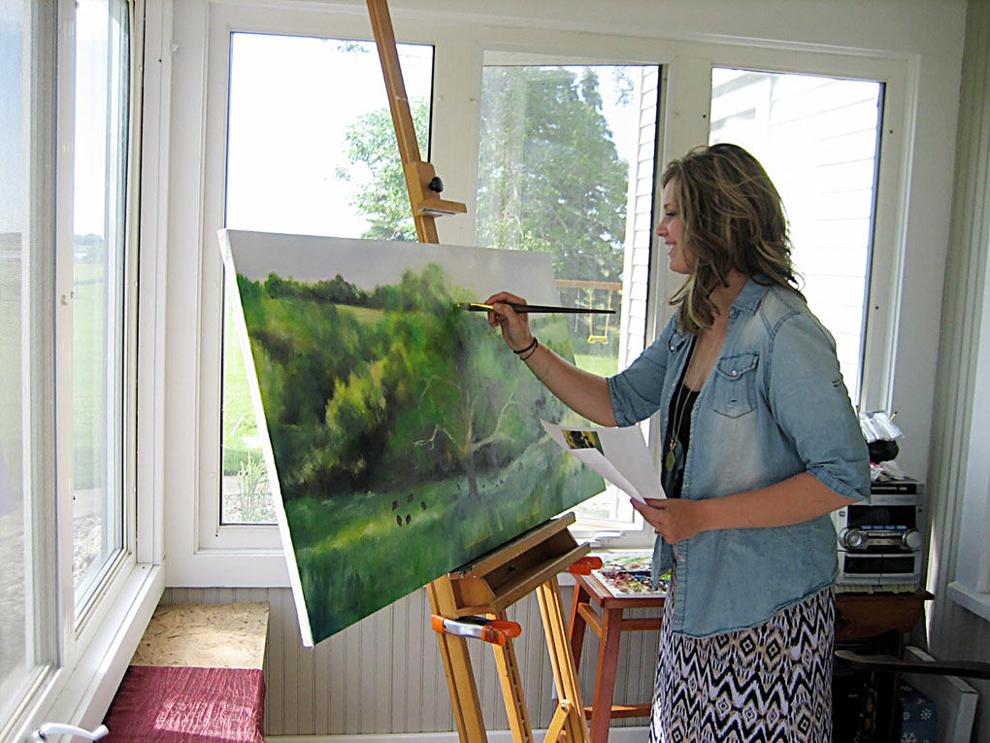 Weber lives in the country and works with her husband, Jesse, raising Red Angus cattle, and at the same time has started her own business, Weber Custom Painting. Customers supply her with photos, which she uses to produce original oil paintings.
"The root of all my work is agriculture in general," Weber said, "but cattle are what I specialize in."
She has helped her husband and in-laws with raising cattle, and has seen the cycle from breeding to birth to their sale across a wide area of states.
"(What I like about cattle) is probably the beauty of the natural life process. But then who doesn't like the view of looking out and seeing a bunch of red cattle on green grass," Weber said.
That is a view that Weber can enjoy as she works in her home studio near Lake Benton.
Growing up as a farm girl from Windom, she was an avid 4-H participant, so it is not surprising that she would like agriculture and marry a farm boy from Lake Benton. She met Jesse through college friends at the Minnesota Beef Expo.
The art element didn't come so naturally. Her first art class was as a junior in high school.
"I hated that class, because I didn't think I was good at it," she said. "But my art teacher, Mark Nass, saw some potential and he pushed me. I owe him a lot of credit."
She soon couldn't be in the art room enough. As a senior, she won a Congressional Institute sponsored competition in her congressional district and had her work on display for a year in the U.S. Capitol.
Going for it
When she went to South Dakota State University in Brookings, she had to choose between art education and ag education and chose art, but after a semester: "I decided I wanted a job when I graduated and the first things schools cut are art and ag."
In 2010, she graduated with an advertising major, and marketing and sociology minors. Weber got a job at an area publishing company and did graphic design at a computer. It was a good job, but not satisfying to an art-loving farm girl. She painted whenever she found time.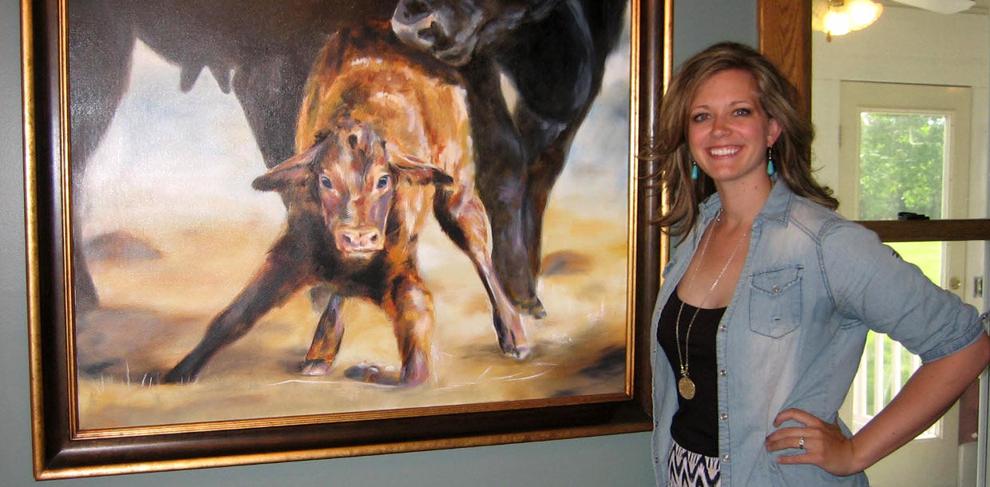 While working on the painting of a newborn calf called "A New Beginning," Weber posted progress photos on Facebook. The progress was followed by Amanda Radke, a writer, blogger and author she knew somewhat from college. Radke had written a children's book called "Levi's Lost Calf," and needed an illustrator. They connected and Weber did 20 paintings for the book in less than a month while still holding her job.
"Art was always in the back of my mind, and I did it as a hobby," she said, "but when I started posting some of my paintings on social media sites like Facebook, it skyrocketed."
The exposure on social media and from illustrating Radke's book led to a growing number of requests. In 2011, she decided to quit her job and make a career out of her art.
"Thank goodness for good in-laws," Weber said.
She told them, "I don't know if this is going to work, but I want to give it a shot. I don't want to look back five years from now and wish I had done it earlier. I'm probably going to need some help, and I'm willing to work."
She worked almost full-time on the farm for a year while building up her business. Now those roles have switched and she works full-time doing custom paintings while helping out on the farm when needed. She is also grateful to her parents, who have always backed her in her decisions. Instead of telling her to play it safe, "they encouraged me, and told me if I think I can do this, I'd better work hard and see where it goes."
Dream job
It has gone extremely well. Weber's work is almost exclusively on commission, doing custom paintings from photos. On average, she has 15-20 projects awaiting completion. If someone needs a painting for a special occasion, they need to plan ahead.
An exception was a commissioned memorial painting she did for the family of Brent Beitelspacher, a young cattleman who died in a plane crash. She is still moved when she talks about it, feeling God was working through her hands, and through the whole project.
The request came on a weekend she had planned to be gone, but plans had changed and she was home to take the call. She had just purchased acrylic paints, which dry faster than the oils she normally works with, so working day and night she completed the painting in two days. Even the framer happened to have an assembled frame of the size and color she needed. The framed painting was delivered in time for the funeral.
"It was like God was working," she said.
She thinks that doing commissions keeps her work fresh.
"I never know what's going to be in my in-box," she said. "People send me pictures that
I wouldn't have thought of painting, but they're all special to someone. Upcoming paintings are a tractor pull, another memorial painting, cattle in a pasture — such a wide variety that it keeps me inspired and fresh. I'm always doing something different."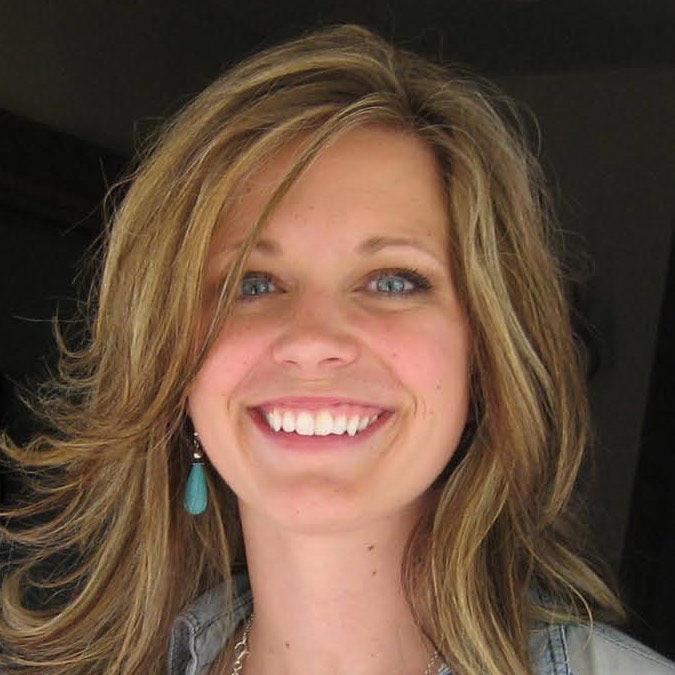 There were times when she questioned if she could do what people were asking, but she always pushed through and challenged herself.
"I'm always up for a challenge. I never want to back down because that's part of my job, too, always exploring a new avenue. I'm always trying to find new and exciting ventures, because I never know when the commissions are going to stop. For as quickly as this exploded, it can be gone that fast, too."
For now, there is no end in sight, for either the Weber's Red Angus cattle or Michelle Weber's commissioned paintings. To be able to raise her children in the country, fulfill her love for painting, and work with cattle is about as good as she could imagine life could be right now.
"My dream was to work in art or ag," Weber said. "but I've been able to tie them both together! I work out of my home, so when Jesse needs me on the ranch I'm right down the road. I truly have my dream job."
To view the variety of Michelle Weber's work, visit her website: www.webercustompainting.com.